---
For general questions on hashing, email us questions at [email protected].
Want the trail announcement emailed to you? Sign up for the trail announcement listserve here!
When: 11am November, 22nd 2018.
Where: Rosslyn Metro. Follow marks to start!
Hares: Please Step Away from the Whores, Purple Peter Eater, Ariola Boriales, and maybe a mystery hare or 2.
Welcome the the 11th? or 12th? annual Thanksgiving day Turkey Trail! This is not you normal trail. As put by the fairest member of your haring team, " You won't burn off the calories in a scoop of mashed potatoes and gravy!" This is a trail to celebrate and drink before having to deal with those really annoying muggle types you call family. Runner's trail might, and I repeat might, break one mile. But then again, it might not. Walker's trail is even shorter. So if you are looking to get a run in before stuffing yourself like that large native bird you bought, may I suggest you either run to trail, or just run on your own before coming to trail. There is no pre-lube to trail or on-after. The hares arrive kind of early to do our own pre-lube and you are more than welcome to join us, but no drinks will be provided until trail starts. In other words, BYOB pre-lube. And as usual, Shamrock has graced us with her awesome Turkey cookie snacks. So come hang with your real family on Turkey Day!
Metro runs all day so you won't miss it.
No On-after. Go home and pass out from food coma!
Specials: You're all special!
/
by ewh3razor
https://www.ewh3.com/wp-content/uploads/2018/01/EWH3_logo-No-Background.png
0
0
ewh3razor
https://www.ewh3.com/wp-content/uploads/2018/01/EWH3_logo-No-Background.png
ewh3razor
2018-11-20 18:50:07
2018-11-20 18:50:07
EWH3 #1095 The Anal Turkey Day Trail, Rosslyn Metro (Blue/Orange/Silver), SPECIAL START TIME OF 11AM!
When: Thursday, November 8, 2018
Where: Smithsonian Metro
Hares: Atari 6900, Whoregon Trail, Sphincter Shy, Poon-apple Juice, Camo Sutra
Virgins: Just Ethan (He was Southern), Just Cole, Just Cody, Just (honestly, I didn't catch this chick's name, I was too distracted by Just Ethan's accent), Just Ryan, Just Josh, Just Jay
Visitors: Missile Anus, In The Shitter, Two Fingers
On a cold November evening, we met to celebrate the true reason for the season: Whoregon Trail and Atari 6900! I mean, veterans too, but let's be real. After hares away, we sang a few rousing rounds of the button song, while noting Texas Hold Him's yellow hate, which he was very proud of. Notably lacking was the presence of his sidekick, bicurious George.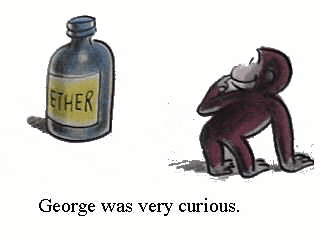 Suddenly, the pack was on-out. Your noble scribe took the helm of walker's trail, leading the charge on a path that was somehow straighter than Schrodinger's Cock. Across sidewalks and… more sidewalks we trekked. The trail seemed so hopeless that Tragic Carpet Ride expressed his desire to eat a dead human. Not one to be burned twice, I kept my distance.
Meanwhile, on the other trail…
Over hill and through valley, across sidewalk and.. probably also more sidewalk, the pack traversed downtown DC. Doing her part to service men, Jiggly Tits jiggled those tits at the Marines on trail.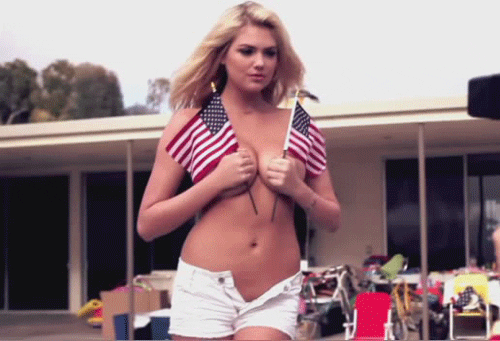 God bless American, indeed.
The biggest mistake an alpha hare can make is leaving the pack in charge of their own shot check. Carrying a mere two gallons of a non-descript liquid, we approached The Spirit of Justice, which it turns out is just a big fountain. Shots were had, photos were taken (all by our official EWH3 Hash Flash), and we were on our way. Finally, in the close distance, the pack appeared, having arrived at beer check quite some time before us. I proffered a beer and stumbled upon Dial F popping bottles like cherries.
The pack must have confused the sound of the cork with a shotgun because they were off before my second drink. On the way out, Assmaster 2000 revealed his true form as he found a spot on the swing set so he could lure little girls to have a seat. Like a late autumn Santa, he was just looking for his ho's.
The second half of trail passed without incident, although Sally the Jizzhound channeled his inner Virginia driver by leaving his blinker on for two miles. I arrived at end only to see Quid Pro Blow dumping chips into his box of donuts. Now, that's a threesome I can get behind.
In my excitement, I reached into my dry bag to find it not-so-dry. I frantically pulled out to discover a small portion of a wine bottle embedded in. my. hand. Stain Gretzky sprung into action with a first aid kit, proving that not all heroes wear fatigues.
Thanks to this medical emergency, I blocked out the happenings, cumming to only for a very solemn occasion…
The Naming Of Just Lady
Just Lady is an adorable make-out whore. This panty-licker has had the unfortunate luck of living with Sally the Jizzhound for over three years – and no, she's not the jizzhound. Just Lady likes to hump the bunny (I wish that were an innuendo) and has only pooped on the couch once. Thanks to Rosetta Bone, Just Lady shall henceforth be known as…
But wait, there's more!
Letting him know his true place, second to a dog, we invited Just Chad into the circle, too!
The Naming of Just Chad
Just Chad definitely doesn't have a beard. This born and bred Maryland boy loves blind people and the flags they fly. He doesn't watch porn with dicks in it, leading him to believe he has a big dick. Oh, sweet naivety.  Just Chad is a late bloomer who doesn't masturbate alone and lost his virginity on a church alter. He doesn't talk dirty – what a shame – but likes hitting it from the Baaaa-ck. His fetish for powerful women helped him somehow woo an entire female rugby squad, leading to Rosetta Bone's sloppy seconds of a name…
With glass in my finger and darkness in my soul, we marched to Trusty's and tbh I can't tell you a damn thing that happened there except Fireball shots.
On – 69 trails and counting – On
Poon-apple Juice
/
by Scribe
https://www.ewh3.com/wp-content/uploads/2018/01/EWH3_logo-No-Background.png
0
0
Scribe
https://www.ewh3.com/wp-content/uploads/2018/01/EWH3_logo-No-Background.png
Scribe
2018-11-16 12:08:54
2018-11-16 12:08:54
EWH3 TRASH #1093: THE 6900TH WHOREGON CORPS BIRTHDAY TRAIL – NOVEMBER 8TH – SMITHSONIAN
Dear Gispert, haven't I written like four spooooky trashes already this year?
I mean, I get it. Halloween is a hasher's dream. Costumes, glitter, boobs, beer – what more could you want? But don't you think we're overdoing it just a little bit?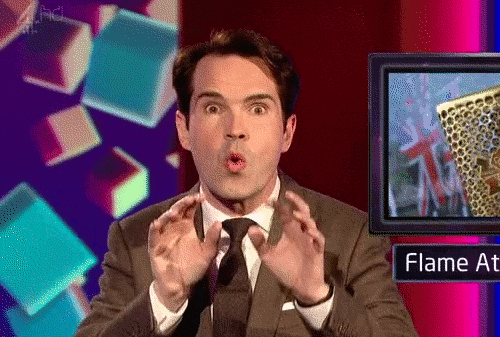 Eh, fuck it. Give the people what they want.
When: Thursday, Novembe 1st, 2018
Where: Foggy Bottom/GWU (Blue, Orange, Silver Line)
Hares: Twinkle Twinkle Little Cock, Maybe It's Gaybelline, Cheech and Done, All Flash No Drive, Texas Hold Him, and You Sucked My Battledick
Virgins: Just Stefan, Just Sarang, Just Kelsie, Just Nejla, Just Victoria, Just Kiosha, Just Nate
Visitors: Drill In My Box, Dick On The Table
If you give a hare a beer, he's going to ask for a glass of Twinkle Juice
When you give him the Twinkle Juice, he'll probably ask you "Oh No Why?!"
When he's finished, he'll ask you for a napkin.
Then he'll want to look in the mirror to make sure he doesn't have any chalk on his face.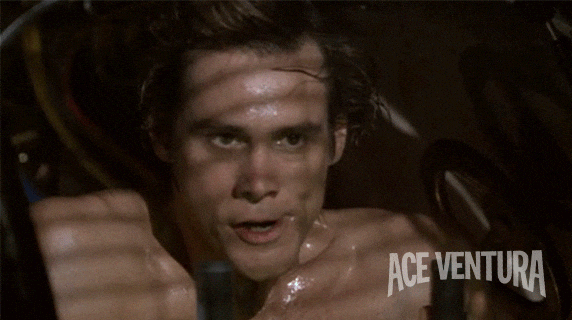 When he looks in the mirror, he might notice his pubes need a trim.
So he'll probably ask for a pair of scissors.
When he's finished giving himself a trim, he'll want a broom to sweep it up.
He'll start sweeping.
He might get carried away and sweep every room in the house,
But he sure as hell won't sweep the trail!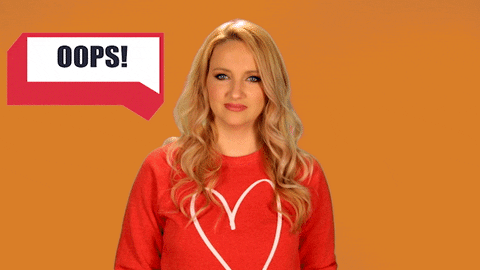 When he's done, he'll probably be drunk af
You'll have to fix up your couch for him with some blankets and a puke bucket.
He'll crawl in, make himself comfortable, and dry heave a few times.
He'll probably ask you to log into Porn Hub.
So you'll play for him from one of your favorite videos, and he'll ask to see some nuggets
When he watches those nuggets, he'll get so excited he'll burst.
He'll feel invincible in the afterglow, which will remind that nothing can harm him.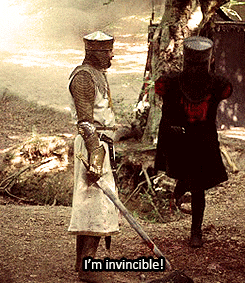 So.. he'll ask for a shot of Twinkle Juice
And chance are if he asks you for a glass of Twinkle Juice,
He's going to want a beer to go with it.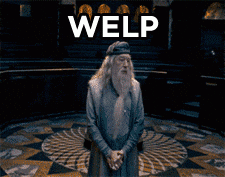 See what you've done? No one is happy about having read this. Don't ever make me write another spooky trash again.
Violations:
Turn the Meat Around had his panties in a bunch because someone else managed to find shorter shorts than him.
What's a Boner ate his first marshmallow. Even so, it's not the first time he's has something white and sticky in his mouth. And honestly, it won't be the last.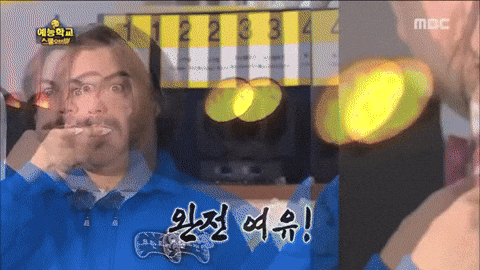 Lube Bottom Me literally painted his crown with curry. Hey boo, if you're gonna look like a snack, you might as well smell like one, too.
Fish and Tits was accused of alcohol abuse, brought on by a fit of rage.
Just Emily brought candy but no drugs. Really, what's the point?
Sally the Jizzhound betrayed his feminist roots by forgoing the taco costume.
Wait Wait Don't Fuck Me dressed as the resident Mormon of Mr. Roger's Neighborhood, prompting us to ask…
Won't you blow my neighbor?
As we celebrated Twinkle Twinkle Little Cock's 400th r*n, the opportunity for a very spooooky occasion presented itself – then promptly ghosted us like my last four Tinder dates.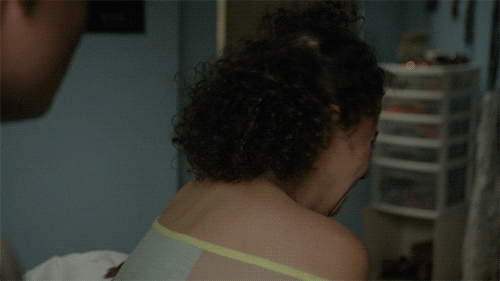 So we all rode off on our broomsticks to Recessions. Where y'all know this mouse made some damn good choices.
On – I did it all for the cookie – On
Poon-apple Juice
/
by Scribe
https://www.ewh3.com/wp-content/uploads/2018/01/EWH3_logo-No-Background.png
0
0
Scribe
https://www.ewh3.com/wp-content/uploads/2018/01/EWH3_logo-No-Background.png
Scribe
2018-11-16 11:55:37
2018-11-16 11:55:37
EWH3 TRASH #1092 TWINKLE AND FRIENDS 9TH ANAL HALLOWEEN HASH BASH! – NOVEMBER 1ST – FOGGY BOTTOM