When: 6:45 PM Thursday May 17th, 2018. Pack away at 7:15!
Where: The Swamp of Sadness – No, wait.. West Hyattsville (Green Line)
Hares: Pooples Mountain Majesty, Megan's Law, Kooter Kunte, When the Ball Drops, Special Head Kid
Virgins: None
Visitors: None
Hold on to you hats, folks. It's time for another impromptu meeting of the Juicy J Book Club for People Who Don't Actually Like Reading And Would Rather Drink Beer Instead (trademark pending).
The Cat in the Hat is a children' book written and illustrated by Theodor Geisel under the pen name Dr. Seuss. The story centers on a nervous goldfish, whose name we never learn. Old Goldie has been left in charge of two young children, Sally (not a Jizz Hound) and he-who-must-not-be-named, while their parents are away. During this rainy afternoon, a tall anthropomorphic cat wearing a red and white-striped hat rolls in and begins to trash their home.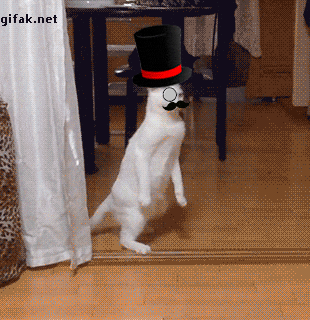 Rather than call CPS, the fish attempts to reason with the Cat in the hat, protesting loudly at the introduction of two feral animals (dubbed only Thing 1 and Thing 2) into the home. The climax of the story occurs when Ole Gold spots the matron of the household and fears he will be fired from his post as ad hoc nanny – and promptly flushed.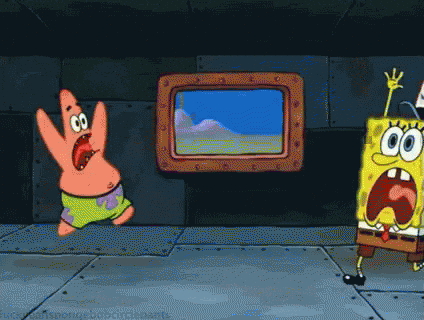 Suddenly, the Cat drives a zamboni through the home, miraculously leaving it spick-and-span before leaving as quickly as he appeared, leaving the fish to wonder if it was all a fever dream.
Violations:
We're always so negative here at Everyday Is Wednesday, but Dr. Seuss leaves me feeling all warm and fuzzy. Let's start off with some commendations instead.
Megan's Law was commended for providing private tick checks, but let's be honest. We were really all just happy that he was trying to quench some of L'Chymen's thirst.
Picture this: The first of the pack get to end but – alas! – Scrotal Recall is stuck!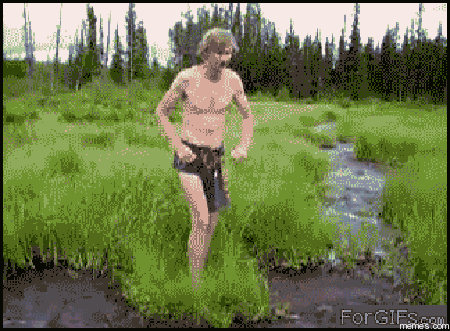 A commendation to all the wankers (which I'm told was mostly The Hares) that stepped up, for saving the day and freeing Scrotal, proving that while not all heroes wear capes, they do wear silly hats.
Kuter Kunte brought a giant umbrella and Too Easy donned her wellies. Normally, I would violate them for over-accessorizing, but in the absence of Please Step Away From the Whores, they were kind enough to provide us with a different kind of PSA:
Once I got tired of being nice, we moved on.
Throbbin' Hood arrived in swim trunks and Geriatric Mandering has toes that would make any camel jealous.
Schrodinger's Cock and Pooples Mountains Majesty both dressed as birds, in a futile attempt to lure in some unsuspecting pussy.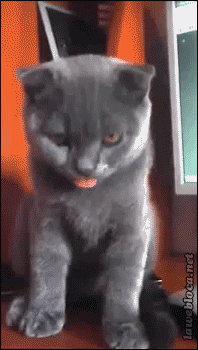 Meanwhile, the Hares just… stopped marking trail? They only succeeded in perpetuating the myth that everyone will finish at the same time.
Now that we (all 24 of us) were soggy and rapidly contracting Lyme's disease, we moseyed on over to Lee's to sing a sweet, sweet chorus devoted to a gal named Caroline.
On – so good, so good, so good – On
Poon-apple Juice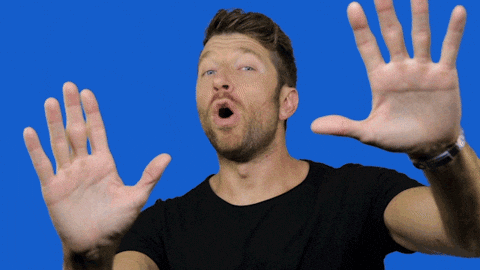 But wait! What's this? BONUS TRASH!!!
EWH3 TRASH #1067.5 – THE BREW CREW PARTY – SATURDAY MAY 19TH
When: May 19, 2:00pm – 5 or 5:30ish
Where: The home of the only two wankers dumb enough to invite us over – Sphincter Shy and Whoregon Trail
D'Erections: The  Potomac Ave Metro (Blue, Orange, Silver) was a scant two blocks away. Bikeshare…eeeehhhh….Eastern Marketish? Street parking should've been reasonably easy to find (Spoiler: It wasn't).
Hares: We don't need no stinking hares! But… chairs! We totally needed more camp chairs.
Miscellaneous Crap: We welcummed glutards and overbought supplies
On-After: TRUSTY'S! And some of us also went to Nerd Nite, duh. 
The EWH3 brew crew is the most noble service a hasher can offer. While many think of brew crewers as martyrs – nay! SAINTS! – our Dark Keg Lord Throbbin' Hood (minus his nut sack) gathered the masses to reassure everyone that it is not too late to join the ranks of the EWH3 elite.
Those brave enough to attend were treated to a veritable feast of beer, homemade wine, meat tubes, Guac-olate Chip cookies, meat, more beer, some meat for good measure, and – oh yea! – beer.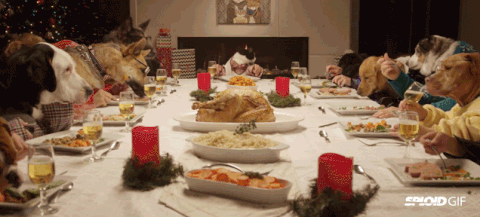 We learned such valuable information as:
How to open a van door, using a key

The nuances of strippers and why you shouldn't tip them

How humans rank compared to other species in terms of distance r*nning (so says Hyperpoop

)

Proper can crushing technique

Apparently, you can grow a new butt hole (

Son What the Fuck?!

was speaking from experience)

You can earn prizes for reaching the quite attainable goal of four crews in a year

Never wake a sleeping

Anal Fission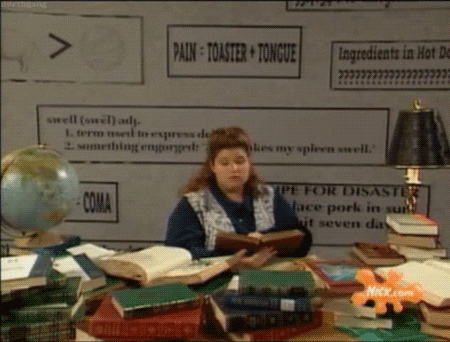 Did you miss out? Don't fret! Contact your Brew Meister to secure a date and time and partner in crime to show you the ropes. In just a few short weeks, you too can join..
The few.
The proud.
The Brew Crew.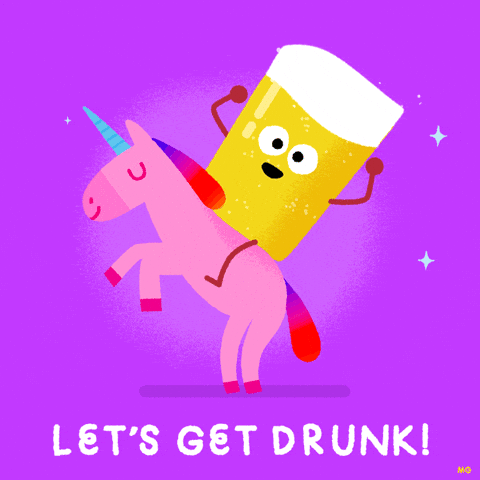 On – Thanks, brew crew! – On
Poon-apple Juice
/
by Scribe
https://www.ewh3.com/wp-content/uploads/2018/01/EWH3_logo-No-Background.png
0
0
Scribe
https://www.ewh3.com/wp-content/uploads/2018/01/EWH3_logo-No-Background.png
Scribe
2018-05-23 14:05:00
2018-05-23 14:11:26
EWH3 TRASH #1067: THE SILLY HAT TRAIL! - THURSDAY, MAY 17TH - WEST HYATTSVILLE (GREEN LINE)
---
For general questions on hashing, email us questions at [email protected].
Want the trail announcement emailed to you? Sign up for the trail announcement listserve here!
---
Did you really enjoy dressing in that cat onesie or wizard robe? Think your toga or Halloween costume could use a new outing? Want to celebrate Christmas, St. Patrick's Day, or other holiday? Choose your own theme this week by picking your favorite costume!
When: 6:45 PM Thursday May 24th, 2018. Pack away at 7:15!
Where: Rosslyn Metro (Dark Star Park) – follow marks to start!
Hares: GeriatricMandering, Head Injury, Colliteral Damage, Quid Pro Blow, and Happy Poo Year
Miscellaneous Crap: Trail is A to B. Shiggy light. Dog friendly. Not stroller friendly. It's finally warm – buy some bug spray. It should be a nice night. Pack smartly and bring a headlamp & mug! Be smart, have fun.
Last trains out of:
Rosslyn:
Franconia-Springfield 11:47 PM
Largo Town Center 11:18 PM
New Carrollton 11:11 PM
Vienna/Fairfax-GMU 11:45 PM
Wiehle-Reston East 11:30 PM
Foggy Bottom – GWU
Franconia-Springfield 11:34 PM
Largo Town Center 11:21 PM
New Carrollton 11:14 PM
Vienna/Fairfax-GMU 11:42 PM
Wiehle-Reston East 11:27 PM
On After: Mr. Smith's 3205 K St NW, Washington, DC 20007
Specials: $4 Stellas. Your singing voice for the piano bar.
/
by ewh3razor
https://www.ewh3.com/wp-content/uploads/2018/01/EWH3_logo-No-Background.png
0
0
ewh3razor
https://www.ewh3.com/wp-content/uploads/2018/01/EWH3_logo-No-Background.png
ewh3razor
2018-05-21 16:36:07
2018-05-21 16:36:07
EWH3 #1068: The Choose Your Own Theme Trail! - 6:45 PM Thursday, May 24th - Rosslyn Metro (Blue/Orange/Silver Line)
When: 6:45 PM Thursday May 10th, 2018. Pack away at 7:15!
Where: Brookland Metro (Red Line)
Hares: Blow Me Closer Tiny Dancer, Geriatric Mandering, Goldman Ballsachs Schrodinger's Cock, Rosetta Bone, Mouthful of Clam
Virgins: Just Nadov, Just Liz, Just Jessie, Just Drew, Just Jean, Just Ben, Just Linda, Just Kenzie
Visitors: None
Long Time No See-ers: Mouthful of Clam, Mudflap
Time for your literary minded scribe to provide yet another plot synopsis – this time based on the books!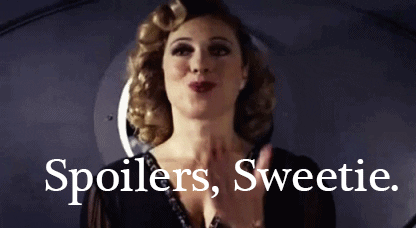 Harry Potter and the Sorcerer's Stone
Harry is a sad orphan who is one day kidnapped by a giant, who informs him that he is – in fact – a wizard 'arry. The giant and the boy go on a shopping spree where they run through the most ridiculous shopping list, which includes bathrobes, nocturnal animals, and some kitchenware. Harry, along with everything-but-the-kitchen-sink, boards a train to Hogwarts with his two newfound friends. (Meanwhile back at the hash, L'Chymen mistook the Brookland metro for Platform 9 ¾ and almost got hit by the Hogwarts Express.)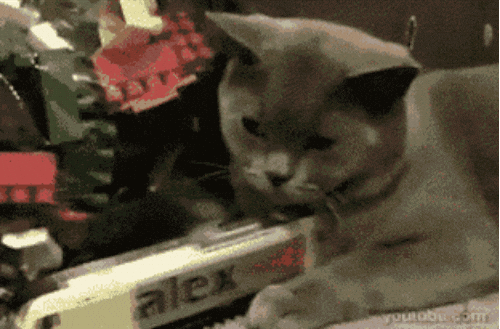 So far, the most unbelievable part of the story is that Ron – a ginger – has any friends at all. They face off against a troll, Cerberus, and slightly less than half of their professor's skull. Despite this violent rampage, the students are commended and sent home to enjoy a summer of fun.
Harry Potter and the Chamber of Secrets
In true Hogwarts fashion, Harry is visited by another creature of irregular size – this time a midget of sorts. Rather than taking a train, Harry's friend flies his father's car into an angry tree. It's reminiscent of Tony Panda and Shamrock Your Cock's auto-hashing adventure this week. Harry prematurely tackles Hogwarts' foreign language component by mastering a language that allows him to converse with snakes. Wank Like An Egyptian, meanwhile, thinks his Parseltongue is the weakest muscle in his body. 
Harry's conversations with the monsters set loose in the school lead him to a hidden chamber, guarded only by a sad ghost who has been cursed to live her entire life in a toilet. In the chamber, he finds Voldemort's misguided penpal, whom he saves with the help of Guy Fawkes.
Harry Potter and the Prisoner of Azkaban
Harry is only in the wizard equivalent of third grade when he discovers his murderous godfather has escaped from prison, his friend's pet is a full grown man, and his favorite teacher is a werewolf. Being a kid is tough, huh?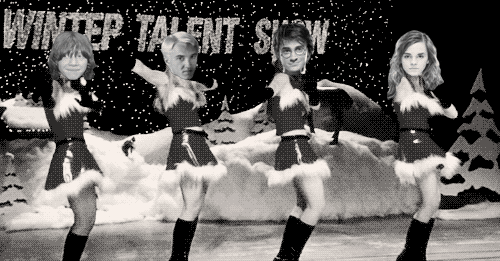 Harry Potter and the Goblet of Fire
Harry illegally enters a Tournament of Champions, which requires him to steal from a dragon, save his friends from the bottom of a lake, and navigate a maze of trees. Mouthful of Clam entered his own tournament this week, playing Hide and Seek all by himself.
Despite his best efforts, Cedric Diggory misses prom – mostly because he's dead and all.
Harry Potter and the Order of the Phoenix
This is the one where Harry enters his emo stage (we were all there once) after a court appearance. Rather than prepare for the magical SATs, Harry and his friends start an underground fight club. Harry's depression is intensified when he learns that his fate is intertwined with that of Voldemort and also that there are still two more books how is this series still going?!
Harry Potter and the Half Blood Prince
Harry's principal takes a strange liking to him, providing secret "lessons" to him. Harry falls in love with his best friend's sister. Oh, and Snape kills Dumbledore.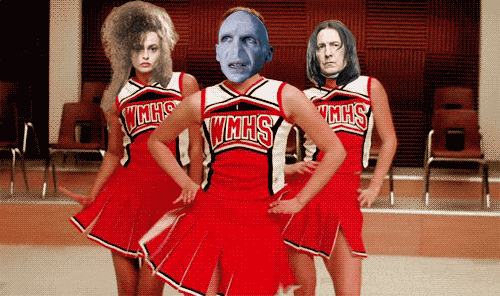 Harry Potter and the Deathly Hallows
Harry drops out of school to fight Voldy full time. He finally gives up and allows Voldemort to kill him, but the ghost of Dumbledore past convinces Harry not to die and the world is saved. At this point all of Chekhov's Guns have been fired, so we are treated to a epilogue in which everyone seems to be seriously repressing their PTSD.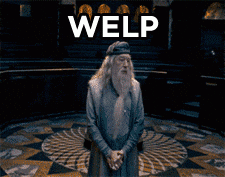 Now that we've covered that, time for some violations:
The Hares thought this trail was Game of Thrones themed and tried to kill everyone off in the first act.
Like a true wizard-born, Whoregon Trail was confused by muggle technology. Like a true muggle-born, George Stuffedanoctopus was confused by Quidditch. And Atari 6900 was confused by how underpants work, like a true Squib.
And a Commendation for everyone who carried bins to and from beer check. Kind of makes me wonder what other gifts they can bring to my forbidden forest.
Now that I'm all worked up, I think I'll go for a quick -ahem- broom ride.
On – Why Don't You Slytherin..? – On
Poon-apple Juice
/
by Scribe
https://www.ewh3.com/wp-content/uploads/2018/01/EWH3_logo-No-Background.png
0
0
Scribe
https://www.ewh3.com/wp-content/uploads/2018/01/EWH3_logo-No-Background.png
Scribe
2018-05-16 14:57:31
2018-05-16 15:00:00
EWH3 Trash #1066: The Snatch-a-Snitch Quidditch Trail - Thursday, May 10th - Brookland Metro (Red Line)