EWH3 #830: The Beware the Ides of May- Hashzilla Returns Trail!
When: Thursday May 15, 2014
Where: Van Ness-UDC Metro (Red Line).
Hares: MissMeGagMe, PutItOut, VirginQueen, JustCarl, and some mystery walker hare!
Miscellaneous Crap: Shiggy and stairs about sums it up.
Weather: hot and then wet (whattttt)
On on on: Guapos!
Virgins: Just Imani, Just Travis, Just Stephanie, Just Lauren F, Just Paul, Just Britt, Just Alex, Just Melissa, Just Tamara, and Just Lauren H.
Visitors: Chief Ramalamadingdong, Stuttgart  and….
Violations!!!!!!!!!!!
-Uno, Dos, Tres, LIFTOFF!, our esteemed jubilee, was complaining that she can't seem to give away her goods. It's like high school all over again.

-Little Thunder Clap bought a motorcycle. We didn't think it was possible, but apparently he can be EVEN douchier. LTC…
-Just Alex said that he didn't need to learn the markings because "he's moving out of DC and therefore won't be hashing." Because hashing only exists in DC. They're so cute when they're young and dumb.
-Dr. Toolittle claims that the air conditioner in her house is broken. Really it's just early onset menopause. At least she puts the hot in hot flash!

-Put it Out is taking applications for his next cabana boy. Interested parties should don a banana hammock and show up at his house between 6-9pm Saturday evening.


-Just Daniel was violated from having new shoes. He must have stolen them.
(get it? it's because he's black)

-Twinkle Twinkle Little Cock defied the Law of Triathletes by going a full 24 hours without updating us all about his Tri training. There is hope!

-Glitty Clitty Gang Bang was overheard saying, "once I swallowed a whole ball." I don't think you're doing it right.
-Carmen San DiegHo was overheard saying on trail "you just go down and a little to the left." You tell 'em, girl.
-Whiskey Business was overheard saying that he was resisting the urge to "defoul himself with hot dogs." In my mind, when WB got home from trail, his evening looked something like this:

-A Salt My Ass gave me a massive wedgie. Honey, there are way more fun ways to play with my ass, I'm just sayin.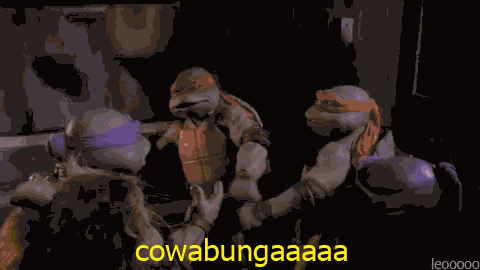 -Twinkle was also violated for running up to the the people grilling in the forest, who were specifically offering their meat to the harriettes. Apparently, ou can take the man out of the gay bar, but you can't take the gay bar out of the man.

-The hares were violated for misspelling déjà vue. If you're gonna try and be smart, just don't.


-In-Your-End-O got so drunk last week, she walked up to someone at the bar and started getting friendly. Turns out, she was groping a muggle. Whoops…. In you go, In-Your-End-O!
-Last but not least, Twinkle was overheard complaining that "no one gets [his] Mariah Carey references." Did I mention that he used to work at a gay bar? In you go, Twinkle.

A naming did not occur, because trail was long, justs had vacated the circle, and it started pouring. On to Guapo's we went, for massive margaritas and Messican food. Until next time, wankers.
-Mr. hEd
https://www.ewh3.com/wp-content/uploads/2018/01/EWH3_logo-No-Background.png
0
0
Scribe
https://www.ewh3.com/wp-content/uploads/2018/01/EWH3_logo-No-Background.png
Scribe
2014-05-23 12:06:27
2014-05-23 12:07:30
Hash Trash: EWH3 #830: The Beware the Ides of May- Hashzilla Returns Trail!