EWH3 #1046: The Mission…Probable Incumming Mismanagement Trail! – January 18th – Woodley Park-Zoo/Adams Morgan Metro (Red Line)
EWH3 #1046: The Mission…Probable Incumming Mismanagement Trail! – January 18th – Woodley Park-Zoo/Adams Morgan Metro (Red Line)
When: January 18, 2018
Where: Woodley Park-Zoo/Adams Morgan (Red Line)
Hares: Head Injury, Colliteral Damage, Deetz Nuts, Please Step Away from the Whores, Throbbin Hood, and Too Easy
Virgins: Just Curtis
Visitors: Just Lindsey (NOT Lindsay)
On-After: Town Tavern, but we were already there
Did you know this trail was "Mission: Impossible" themed? Yeah, neither did I.
I've never seen any of the movies in the franchise, so I'm outsourcing this next part to IMDb.
"Okay, so a lot of the stunts were a bit far fetched but what does it matter when they were so entertaining?" –THFC
"Mission Impossible isn't flashy or action packed" –callanvass
"Mission: Impossible isn't a great film, but it is a good, effective one." –rparham
"The big twist at the end is shocking to say the least. Some would say it didn't make much sense, I personally thought it was a nice touch, because the film needed to end with a big bang, and I thought it did just that!" –callanvass
"At the time of it's release, Mission: Impossible was criticized for being so complicated as to be undecipherable, and while it is indeed complex, it is not impossibly so." –rparham
Hmm.. complicated and undecipherable? Ended with a big bang? Maybe the theme was more accurate than I initially thought.
"The only thing missing are some operatic sex scenes" –tieman64
Yea, that actually sounds exactly right.
Let's violate some bitches
Wait Wait Don't Fuck Me

told us about a time he was power walking to the tune of Blurred Lines. 
Sally the Jizzhound

was feeling super salty about the lack of tits on trail. Luckily,

Blow Me Closer Tiny Dancer

was there to help him with some visualization exercises.

Just Erik

and

Just (Definitely not John, but I don't actually know his name)

were heard prepping

Just D

for her first water sports experience. Girl, take a look around. We have volunteers who are

way

more qualified to help.

Schrodinger's Cock

was seen spitting on trail. Like, a lot. Don't you know that spitters are quitters? (but don't worry, I know the feeling)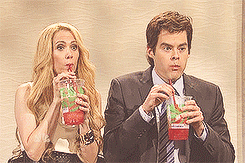 General Tso's Dicken

's

giant chain was a nice departure from her typical Thursday night hash attire of a pearl necklace. No wait, that's later. The only question that remains: Is it a

 Biggy

or a

Smalls

? Shame on

everyone in the pack who didn't get this joke.
We didn't name anyone, so take the time you would have wasted reading about that to familiarize yourself with this fine gentleman's entire discography.

We were already in Town Tavern, so we just stayed there.
On – J'adore quand ils m'appellent Big Poppa – On
Juicy J
BIG ANNOUNCEMENTS
Mark Your Calendars…
…for WIIIIIIIEEEE! March 9-11, 2018. Details to cum.
Want to hare?
Virgin and experienced hares needed! Just want to assist? Let me know and I'll find an established trail for you to join! Check the hareline and then email me to reserve a date (ewh3harerazor@gmail.com). Next Open Date February 8th!
Want to Brew Crew?
Your Brewmeister needs brew crew!! Contact him at ewh3brewmeister@gmail.com
EWH3 Listserves
Friend forward this to you? Sign up for the trail announcement listserve here! Also, sign up here for the EWH3 (non-trail announcement) listserve!
Beltway Bob
Thirsty after work on Friday? Check out the most-always metro friendly Beltway Bob Hash Happy Hour http://www.dchashing.org/community/beltwaybob/. Tell them you're from EWH3 and then drink everyone under the table.
https://www.ewh3.com/wp-content/uploads/2018/01/EWH3_logo-No-Background.png
0
0
Scribe
https://www.ewh3.com/wp-content/uploads/2018/01/EWH3_logo-No-Background.png
Scribe
2018-01-19 17:42:16
2018-01-19 18:19:42
EWH3 #1046: The Mission…Probable Incumming Mismanagement Trail! – January 18th – Woodley Park-Zoo/Adams Morgan Metro (Red Line)