EWH3 TRASH #1053: THE RUN, DRINK BEER, HAVE FUN, REPEAT TRAIL! – THURSDAY, MARCH 1ST – GEORGETOWN!
When: Thursday March 1st, 2018. Pack away at 7:15!
Where: Francis Scott Key Park in Georgetown
Hares: PutItOut, BowChickABowBow, CoXXX on Demand, Cum Dumpling, and Just Allen
Virgins: Just Kali, Just Matt
Visitors: Penis the Menace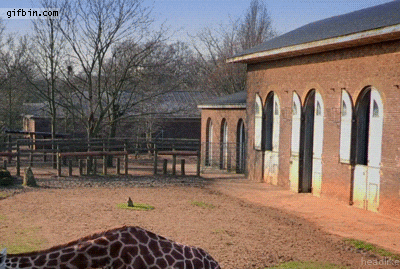 Giraffe
/jəˈraf/
noun/verb
1 . A large necked animal that lives primarily in Africa. It preys on eagles, hawks, parrots, and other birds. A common misconception is that giraffes use their long necks to eat leaves. However they actually use them to scope out birds nests in the tops of trees. Their horns are used for stabbing hawks out of the air (they are often worn down to stumps from killing hundreds of hawks/eagles.) They are responsible for the endangerment of many birds (most notably bald eagles and the California condors).
Tourist: There are a lot of eagles in this area.
Park Ranger: Yep, the giraffes have migrated for the season.
2 . The sexual act of sticking one's entire head and neck into a woman's vagina
Jack: Yeah, I giraffed my girlfriend last night. It was great.
Andy: How could you even breath in there?
3 . The most respectable creature in the animal kingdom.
"I wish I was born a giraffe."
4 . When a girl is getting fucked from behind doggy style and sucking another guys dick. The front guy has a girl in his shoulders who he is eating out. The girl being eaten out is sucking the dick of a man on a ladder who's dick acts like the leaves of a tree. The shape of all the people looks like a giraffe.
Noah: did you hear about the giraffe party?
Thomas: oh yeah I'm gonna be the tree
Noah: I'm gonna be the neck
Thomas': ah man that's the best part
Um..
Moving on.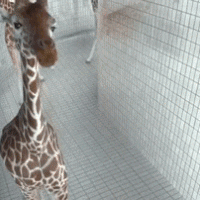 Violations:
What's A Boner? parles français avec Just Allen. Pourquoi? Il ne sait pas la différence entre twin et twink. Monsieur, Si tu peux le parler allez tombez la chemise. 
The Hares were violated for following a true trail arrow with a false trail mark. C'mon guys. All that build up for such a let down? Sounds like a typical Saturday night for me.
Did you know the beer mile is less than SIX MONTHS AWAY?! Don't worry. Unobtanium has a training regimen all laid out for you.
Step One: Deep throat
Step Two: ??
Step Three: Profit!
A three-way violation for Throbbin' Hood, Just Alan, and General Tso's Dicken. They tried to start training, but just ended up going down.
While the walkers were sauntering along, a bus came splashing through a giant puddle. Everyone jumped out of the way, except General's Farm Animal. He learned the hard way that, if you don't get out of the way fast enough, your face is going to get quite wet.
Anal Fission continued to hand out his dick pics on trail. It was pointed out, however, that he paid for these. Dude, you can get them for free online.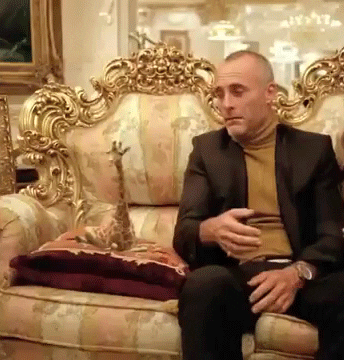 After we finished off all the Popeye's biscuits (thanks, Slipknot), we grabbed the evening's newest hare and  huddled up for a very solemn occasion:
The Naming of Just Allen!
Just Allen joins us from Northern California, thanks to Chicks Ahoy! This unaccented Platinum Star Gay lost his virginity at American University following a month of research. He once puked at a party after shotgunning an entire bottle of Fireball. He was too drunk for a threesome that night, but that hasn't stopped him from dreaming about making sweet, sweet love to both the human and llama form of Kuzco. His proudest moment started out on the fast track towards To Catch a Predator and ended up as a Rom-Com, possibly entitled Tinderella II: Passport to Paris. In the end, it was Just Allen's love for needles and his first boyfriend's hatred for lube that led Shamrock Your Cock to name him…
After that, we all went somewhere to enjoy something. I was too drunk for that threesome.
On – Wobbly Knees – On
Poon-apple Juice
https://www.ewh3.com/wp-content/uploads/2018/01/EWH3_logo-No-Background.png
0
0
Scribe
https://www.ewh3.com/wp-content/uploads/2018/01/EWH3_logo-No-Background.png
Scribe
2018-03-06 19:34:49
2018-03-06 19:34:49
EWH3 TRASH #1053: THE RUN, DRINK BEER, HAVE FUN, REPEAT TRAIL! – THURSDAY, MARCH 1ST – GEORGETOWN!