EWH3 Hash Trash # 1055-1057: The WIE, The Myth, The Legend…ary Hangover
Friday, March 9th
Captains log, day one, 1700 hours. Our destination is Ocean Shitty, beyond which lies the great unknown. We've been traveling for five hours now and have listened to Teenage Dirtbag four times. Our cargo is quite large, with the addition of one (1) unit of Malort. As for my crew, they have already begun to imbibe.
Correspondence from other ships indicates that Hercuplease will be renting himself out for the low, low price of $19.
Supplemental, 1900 hours. I have heard tell of a trail, hared by the valiant women of AssH3. Rather than brave this venture, my crew and I have reconvened in search of rations and to establish telecommunications for future correspondence. The distant calls of "on-on" can be heard in the distance, but the call of a California roll is that of a siren song to my ears.
Captain's log, supplemental, 2100 hours. Location: Hashpitality Suite. Never have I seen a gathering as this. Can't Find Pussy In A Haystack and Orange Is The New Snatch have aired their dirty laundry, or are at least attempting to wash it. Captains from across the land have convened and begun their mating rituals, with one Stain Gretzky twerking so hard, it registered a 6.9 on the Richter Scale. We are set to depart of a bar crawl, however the agenda only lists two bars. We may be missing crucial information. 
2200 hours. I have lost control of my crew. Following a rendezvous at Sandbar, hopes were high. However, with the introduction of karaoke and spirits, things have quickly begun to spiral out of control. I fear for my safety and my sanity.
0100 hours. IF YOU WANNABE MY LOVER YOU GOTTA GET WITH MY FRIEND!
0200 hours. Guys, it's totally time to go to Seacrets. YAASSSSS. So, like, we get there and the security guards are all "walk through this metal detector, yo" and Just Amina is like "wait, are we at the airport?"
0230 hours. Woo! SEACRETSSSSSSS
Saturday, March 10th
Where: Ocean City, Maryland and/or Bayside Skillet
Hares: Deetz Nuts, General Tso's Dicken, Too Easy, Goldman Ballsachs, Dude That Guy, Just Becky, Atari 6900
Virgins: Just Jerimeriah, Just Amy
Visitors: Check the rego list.
On-After: The fantasy suite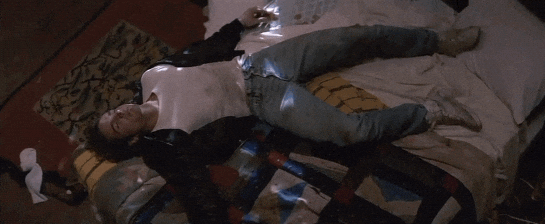 Captain's log, Day two, 0900 hours. I have made a terrible mistake. My only consolation is that I was able to fight off the allure of Seacrets. Spirits are low after Dude That Guy was unable to make coffee for the troops. At his defense hearing, he shrugged and stated "ounces, cups, same thing."
I will provide an update following my attendance at Mimosa Trail. My comrades, Stain Gretzky and Texas Hold Him will report on the events of other trails. Summary to be provided during this afternoon's bonfire ritual.
Supplement, 0915.  Schrodinger's Cock has informed me that we did, in fact, go to Seacrets.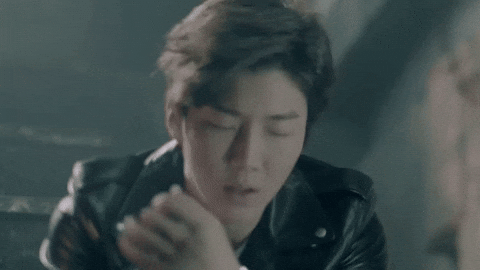 1300 hours. Mimosa trail is a great success, relatively speaking. The 16 attendees are in possession of no less than 15 pitchers of mimosas. Spunk Monkey has attempted twice to enter through the kitchen. Tragic Carpet Ride has been stripped of his navigation rights after directing Dwarfus Interruptus on a walk to Bayside, following the flawed logic that Bayside = Seacrets/2.
1600 hours. We have reconvened on the beach. The weather is fair and pleasant. Per report submitted by telecom, the following discoveries have been verified:
Seriously 5-10 was delighted to hear that there is a slit. It made his night.
Orange is the New Snatch discovered a fetish for men who fuck like her grandmother.
Cheech and Dong learned that her mouth can fit so much more than expected!
I am in awe of the colors donned by those in attendance.
Seriously 5-10 wore pants from his sugar mama. They weren't real leather though, so maybe they actually came from his Splenda Mama.
Orange is the New Snatch was hesitant at the reaction her live crab necklace would elicit. She was gently reminded that crabs should always be disclosed in advance.
Fukushemale was spotted with a silver spatula tattooed to his face. It is my understanding that, in his culture, this conveys a desire to get it in the kitchen.
A special honor was bestowed by the pack to Stain Gretzky, for her notable lack of decorum and overall drunken nature. She is this year's Rear End Loader.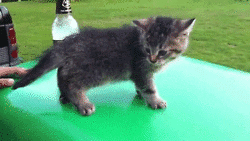 My peers are to provide summaries of their assigned trails. Transcripts can be found below.
The following report was presented to the pack by Stain Gretzky, following the ball buster trail. A summary is provided by Poon-Apple Juice, who thought she remembered more than she apparently does:
— The hares laid a trail that took us up the entirety of the strip. If we had wanted to  r*n in a straight line for an hour without beer, we would've stayed in DC for the Rock n Roll marathon.
— After many loops, we were met with a YBF from the night before. Mustn't have been that great, because I don't remember being fucked.
— Nobody Puts Gaybie in the Corner remarked that this trail was like his dating life: cold and sandy.
— Hercuplease was spotted running on the beach, a la Pamela Anderson.
— Schrodinger's Cock was a late addition to the ball buster trail, joining in after losing r*nner's trail and finding us instead.
— There was a miraculous occasion on trail, the birth of a healthy Gaybie boy!
A second report was provided by Texas Hold Him.
— The Cumburglar thought he went to bed listening to the sounds of the ocean. Turns out, it was the a/c fan.
— A commendation and thank you to White House H3 for sponsoring the Irish Coffee bar. Dude That Guy did some complicated math to make coffee so weak, someone thought it was tea.
— Rosetta Bone refused a drink at beer check because "her body can't take alcohol before noon," which is confusing because she's been known to take it anytime.
— Great White MILF was seen wearing a Marine Corp Marathon shirt. Looks like raceism is something else she shares with my mom.
— Between the Google Voice number and going on mimosa trail, Poon-apple Juice really phoned it in today. (That was a joke from Schrodinger's Cock, proving that miracles really do happen at WIE).
— Atari 6900 and the BallBuster Hares were stunt violated for all those half minds who chose spending $100 to r*n for 4 hours over spending the same amount to r*n and drink for a whole WIEEEEkend.
— Maybe It's Gaybelline grew a mustache for 3 months, only to shave a day before WIE. Did he have a court appointment?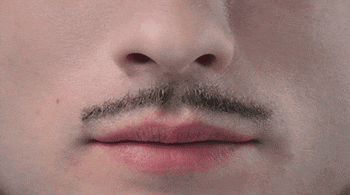 The following report was retrieved by Texas Hold Him from a parallel timeline, in which Maybe It's Gaybelline did not appear in front of Judge Judy:
— Gaybelline has not been this excited to be violated by a man since church camp.
— I was asked to read him for filth because someone thought it was dirt.
— This mustache isn't the only thing on his body that grows and disappoints women.
— A commendation, though, because in the spirit of WIE, Gaybelline dressed his face up like Chupacabra's asshole.
1900 hours. Yo, betches. I got bored listening to those guys talk so I hit up the PBR cooler and now I'm here to be all drunk and solemn and shit.
Just Valerie
Just Valerie is a founding member of AssH3. She was a late bloomer in regards to masturbation and still prefers the help of juice presses combined with workplace porn. This boat captain lives for First Responders' weekend where she is willing to cement her status as a cradle robber by pursuing men up to eight years younger. When she isn't boating, rafting, or participating in other various water sports, she works with micro entrepreneurs (or was it micro penises?). Because she's obviously a member of the nautical mile high club and has been married no less than three times, Poon-apple Juice named her…
We couldn't just name one!
Just Brenda
Just Brenda is another member of AssH3. This badass bookkeeper totally isn't in the mob (wink wink). She's had more group sex than she can count, which is ironic really. Given a choice, she would ditch her turtle sister for a classic rabbit and the chorus line from Beauty and the Beast. She's quite proud of getting some down in Jamaica and has tits that could launch a thousand ships. For this reason (and maybe more – you'll have to ask Maybe It's Gaybelline, or was it Atari 6900?), Just Brenda will forever be known as…
But wait, there's more!
Just Amina
Four score and seven days ago, Just Amina met a man in a gorilla suit. This man, whom we all know as Atari 6900, convinced her to join us and she hasn't looked back. Just Amina helps Herndon communicate, which is shocking because she was having a lot of trouble doing just that this weekend. She takes no pride in her sex life and would summarize the entire thing with a shrug, stating "This is unfortunate." We didn't get to suggest any names because Just Amina managed to name herself with this thrilling tale:
Characters: Just Amina – sad, lonely, and horny following a break-up
Some muggle whose name is unimportant and maybe he was from Tinder
Setting: Dark and balmy, possibly in a bed or the back of an El Camino
Scene: We find our two lovebirds naked and sweaty. The young gentleman suitor rises from betwixt the legs of his beau and confidently inquires, "was that better than your ex?" Just Amina, not one to mince words, replies…
Just Amy
Whoreballs69 woke up this morning with a receipt taped to her tits, proving that she paid her bar tab at Seacrets with hookers and blow. She wants to have a threesome with Papa Smurf and Smurfette, but would settle for Madonna and Prince, as long as they had a cuddle puddle first. This wedding crasher once made out with a bride on her wedding day and later gave the groom a blowjob so fabulous that he blacked out. We're all jealous of her life, including the motorcycle racing and plane flying. After much debate, Poon-apple Juice snagged the chance to live vicariously through the newest WIE baby,
2100 hours. I've done been fucked, tattooed, and fed so it's time to parrrtay. Meet you in the fantasy suite.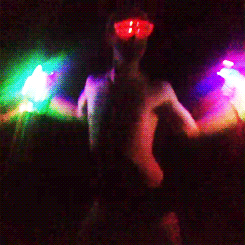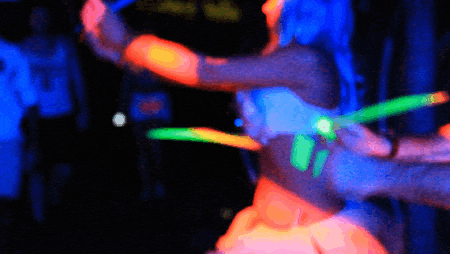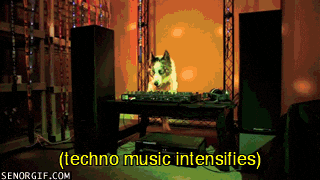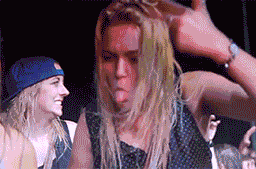 Sunday, March 11th
0500 hours. A silence has fallen on the captain's quarters. We will now rest.
Captain's log, day three, 0900 hours. My team is in need of sustenance. We have maximized the opportunity for this event and are needed back at home base. We shall pack up and depart shortly. A brief conference is scheduled for Barn 34, where the weekend's summary will be shared.
Time elapsed: 45 hours
Dick pics received: 0
Beers consumed: [ERROR: cannot compute]
WIE babies: 4
WIE virgins: >50%
Group sex-ventures: 27.5
Transactions at McDonald's: 2
Repetitions of Teenage Dirtbag: 31
Snakes in my Pineapple: 17
On – Is that a snake in your pocket? – On
Juicy J
https://www.ewh3.com/wp-content/uploads/2018/01/EWH3_logo-No-Background.png
0
0
Scribe
https://www.ewh3.com/wp-content/uploads/2018/01/EWH3_logo-No-Background.png
Scribe
2018-03-13 18:05:13
2019-01-22 10:21:26
EWH3 Hash Trash # 1055-1057: The WIE, The Myth, The Legend…ary Hangover