EWH3 Trash #1065: The May Babies Birthday Trail! – 6:45 PM Thursday, May 3rd – Eastern Market (Blue/Orange/Silver)
When: 6:45 PM Thursday May 3rd, 2018. Pack away at 7:15!
Where: Eastern Market Metro
Hares: Trim Shady, Uno Dos Tres Liftoff, Deathly Swallows, & Please Step Away From The Whores.
Virgins: Justs Lily, Amanda, Ryan, Jess, and Sergei
Visitors: Six From Behind and Naughty Nipple Nurse
Welcum to the May Babies Trail! When you blew those "candles," what did you wish for?
Was it a check-free, blind-turning, pavement-pounding road race? Oh boy! Did we have the trail for you!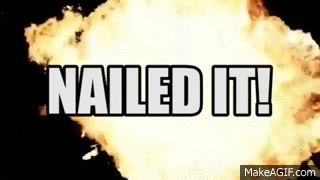 Hash math: If you were born full term in the month of May, you were conceived in the September-October timeframe. You are either an ABC baby or an RDR baby by standard E-dubian calendar reckoning. Having been created under the auspices of this season, you are now obligated to consider whether your aesthetic is more defined by: 1) Ill-fitting thrift store garments of questionable history, or 2) Literal trash duct-taped about your person for minimum legal coverage.
The pack took extraordinary exception to the challenges of this trail, however, in addition to bitching about the Hares, there were indeed some other…
Violations:
Anal Fission was caught distributing unsolicited dick pics, which is horrifying enough, but this was followed by warning of an attendant choking hazard, which is a level of wishful thinking that is definitely sidling up to the delusional.
Just Joanna was commended for desperately seeking to pay Hash Cash. She was told to find the half naked man and give him money. This was a nice role reversal for the shirtless Cash, Quid Pro Blow.
The Cumburglar provided such a moving serenade to Atari 6900 that onlookers got misty eyed. Just another magic bromance, of course, but for such a touching moment there was definitely not enough touching. This bit of unwelcome chastity was decried with a scathing, "Do better, gentleman." The scribe has needs and a very specific pornhub search string.
Tuck Tuck Deuce was commended for fulfilling some else's very specific search for "Hawaiian shirt pin up fanny pack grandpa"… Rule 34, folks. It's out there.
And to cap it all off, Mambo Number Hives delivered a live diss freestyle, rhythmically enumerating her many critiques of the Hares, their ancestry, their trail, and their unacknowledged illegitimate offspring with porn stars. It was, as even Pusha T would concede, "savage".
But what's this? The May Babies Trail also named its very own baby!
The charming New Orleanian Just Toussaint was brought to our pack of reprobates by the seductive Chip Off The Old Cock. After sussing out his favorite positions (side doggie style), his porn search string (wow, you should have been there, it was hot), we started to get to the good stuff. He regaled us with his adventures in cougar-riding in Southeast Asia, his tragic knack for interrupting young gay trysts, and how he once kissed his Auntie with that mouth. At church. After going down on his ladyfriend that morning. Owing to that amazing moment, he will now and forever be known as Deep South In Your Mouth. The proud mama is, incestuously, Chip Off The Old Cock, who had already taken his virginity.  Hash appropriate family bonding!
On – Maybe Baby – On,
BMC Tiny Dancer
https://www.ewh3.com/wp-content/uploads/2018/01/EWH3_logo-No-Background.png
0
0
Scribe
https://www.ewh3.com/wp-content/uploads/2018/01/EWH3_logo-No-Background.png
Scribe
2018-06-20 17:22:29
2019-01-22 10:19:59
EWH3 Trash #1065: The May Babies Birthday Trail! – 6:45 PM Thursday, May 3rd – Eastern Market (Blue/Orange/Silver)