EWH3 #1083 TRASH: 9th Anal Anything But Clothes Trail! August 30th, 2018. Minnesota Avenue (Orange Line)
When: August 30th, 2018.
Where: Minnesota Avenue (Orange Line), Minnesota Ave. side – follow marks to start!
Hares: Twinkle Twinkle Little Cock, Roll Over Bitch, Six Pigs in a Blanket, Poonapple Juice, Deetz Nutz, and Colliteral Damage
Virgin: Just Emily
Visitors: Well Hung, The Ass Man Commeth, Wet Back Sally
We all love a great excuse to not wear clothes in public. Or to wear not-clothes in public, I guess. The creativity! The courage! The Twinkle Juice! An entire kennel attempting to answer the question of what would happen if a challenge on RuPaul's Drag Race took place in the storage room of a college dorm!
Violations:
The good Sir Lancelittle decided that though he had but one sacred duty, he would neglect that solemn trust and flout traditions by wearing apparel to the ABC. He then sassed the scribe for arriving… somewhat behind schedule. But though I was egregiously tardy, I was righteously unclad, and the pack determined by general acclaim that 'twas better late than clothed, and – duly chastened – our honorable knight did down his beverage.
Just Alex and Throbbin Hood were matchy-matchy in their stunning Ikea-themed outfits. They were not the Swedish twins we wished for, but they were definitely the ones we deserve.
The inimitable Poonapple Juice was commended on her outfit which managed to be a horny mashup of Madonna and Jacques Cousteau. We are so disappointed that it did not come with a performance of "Like a Sturgeon." Or dolphin porn reenactment.
And in a tragic example of alcohol abuse, Just Alex baptized Greatest Ho On Earth with Twinkle Juice. While nobody likes to ask, "Why am I sticky?" really no one likes the answer to be "Twinkle and bad decisions."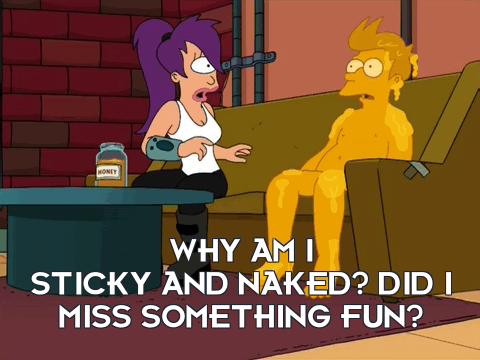 On "Naked and Unafraid" On,
BMC Tiny Dancer
https://www.ewh3.com/wp-content/uploads/2018/01/EWH3_logo-No-Background.png
0
0
Scribe
https://www.ewh3.com/wp-content/uploads/2018/01/EWH3_logo-No-Background.png
Scribe
2018-09-23 21:43:57
2018-09-23 22:49:22
EWH3 #1083 TRASH: 9th Anal Anything But Clothes Trail! August 30th, 2018. Minnesota Avenue (Orange Line)