EWH3 HASH TRASH #1088: THE CHOOSE YOUR OWN ADVENTURE: BALL BUSTER AND WHITE DRESS AT RED DRESS TRAIL! – OCTOBER 4TH – TENLEYTOWN (RED LINE) AND COURTHOUSE (ORANGE/SILVER)
Remember those cool chapter books where the authors were too lazy to decide which way the story should go so they left it up to a bunch of nine year olds to choose for themselves? Yeah, this trail was kind of like that, except both stories ended in with cum in your hair and regret in your soul. Wait, was that just me? Didn't think so.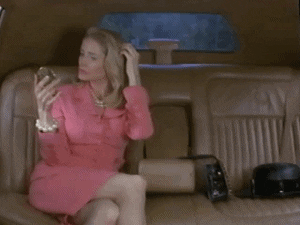 When: Thursday, October 4, 2018
Where: Tenleytown Metro (Red Line) or Courthouse Metro Station (Orange Line)
Hares: Colliteral Damage, CockWhisperer, Wookin Pa Nub, Hell's Anal, Tomb Raper, and Can't Find Pussy in a Haystack
More Hares: All Flash No Drive, Blows a Tranny, Wait Wait Don't Fuck Me, Special Head Kid, Mambo # Hives, Fire in the Hole
Virgins: Just Eric
Visitors: Plasti-flab, Rotten Whore, Dead Head, Tanned Peaches, Dead Woody, Semen On The Pew, Undercover Jerker, 49 Hands, S&M Man, Little Thunder Clap, Muff Master
Long Time No See 'Ems: For Sale or Rent
Since y'all have already made your bed and thus have to lie in it so to speak, let me help you choose another adventure. I present: EWH3's Official Hare of the Dog Guide*. These day (or week) after solutions have been scientifically proven to reduce the effects of your Thursday – and Friday and Saturday and Sunday) night**.
*Disclaimer: Nothing I ever write is "official." You should take every word with a rim of salt (and a lime).

** probably.
Bloody Mary




The quintessential morning-after drink, a Bloody Mary can haunt away even the most stubborn of hangovers.

Oral Rehydration Therapy


Google gettin' all fancy. Drink water.


Mimosas




The proper ratio is 9.8 parts champagne, .1 parts OJ, .1 parts despair.

Pedialyte




The rich man's Gatorade, Pedialyte is gentler on the stomach and doesn't taste like clown farts. Pro-tip: Freeze up some Pedialyte pops for summer time ragers. (Note to Miles D. White: please forward any sponsorship offers to

ewh3gms@gmail.com

).

Beer


Every hasher's favorite beverage. A crisp beer – preferably combined with a shower – will wash your cares away.



Saline Drip




Everyone has that one friend who just barely passed the Ethics course of their nursing program.
6.9 Orgasm
Literally nothing is made worse by cumming.
Violations:
The Hares started strong, walking us past a fire station. Sorry to say, but even DC's finest can't stop that burning in your crotch.
Agent Orgy was overheard exclaiming "All I want is to Heimlich someone!" I have it on good authority that she got those thrusts just right.
At start, Schrodinger's Cock offered his tongue to every single hasher in attendance. Not a single one took him up on the offer.
Wank Like An Egyptian came on a scooter, marking the first and last time someone found a scooter sexy.
Meanwhile, on ballbuster, Tuck Tuck Duece complained, as is his wont. What was the problem this time? Too much beer. Baa Ram Him was also living the #TuckLife, complaining about the abundance of alcohol at shot check. To his credit, he swallowed anyway.
Speaking of complaints, to make up for his blatant mug shaming, Deetz Nuts owes Mambo # Hives a shiny new EWH3 sticker (you can buy one Here!).
The Other Hares were violated for celebrating Halloween early and literally sucking the blood out of every one dumb enough to venture out on that trail.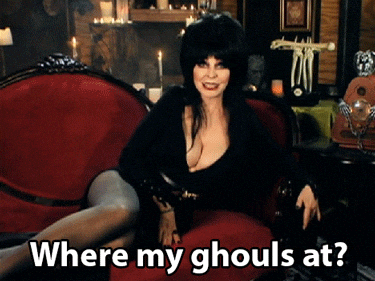 Maybe It's Gaybelline shared his personal record for fucking twice in one hour – with a 58 minute nap in between.
Senior Sodomizing Slut blew his load in an unsuspecting harriette's ear without warning. I guess you could say she didn't hear him cumming.
As we geared up for a weekend of debauchery, there was no room for a naming. Rather, we celebrated a hasher who stood before us on the anal-versary of his special night (no, no, the other one) in the very same place as his own naming. I don't know what he said that night, but I do have some guesses.
Shetland Blow Me – a saga in three acts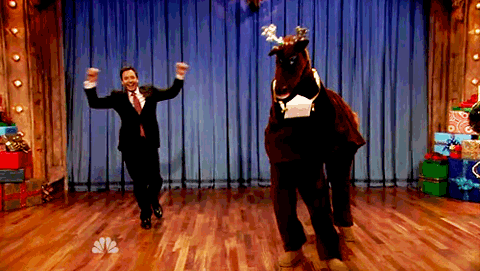 Maybe he was a cowboy, or maybe he just fucked one.
He might have blown a many men or just a metric suck ton.
He could like wearing saddles, or maybe spurs or boots
He could, like a horse, have the very worst of toots
Whatever brought him to us and whoever his biggest foe be.
We love him dearly, this sad fuck, whose name is Shetland Blow Me.
There are tales of brave hashers who ventured on, to Guapos. Some say they are still drinking those giant margaritas to this day. The rest of us went home to get our final hour of sleep before embarking on another journey that we will surely regret.
On – We Don't Deserve To Wear White – On
Your adorable ring bear, Poon-apple Juice
and de-flower girl, Mambo # Hives
https://www.ewh3.com/wp-content/uploads/2018/01/EWH3_logo-No-Background.png
0
0
Scribe
https://www.ewh3.com/wp-content/uploads/2018/01/EWH3_logo-No-Background.png
Scribe
2018-10-08 20:55:13
2018-10-08 20:55:13
EWH3 HASH TRASH #1088: THE CHOOSE YOUR OWN ADVENTURE: BALL BUSTER AND WHITE DRESS AT RED DRESS TRAIL! – OCTOBER 4TH – TENLEYTOWN (RED LINE) AND COURTHOUSE (ORANGE/SILVER)