EWH3 TRASH #1093: THE 6900TH WHOREGON CORPS BIRTHDAY TRAIL – NOVEMBER 8TH – SMITHSONIAN
When: Thursday, November 8, 2018
Where: Smithsonian Metro
Hares: Atari 6900, Whoregon Trail, Sphincter Shy, Poon-apple Juice, Camo Sutra
Virgins: Just Ethan (He was Southern), Just Cole, Just Cody, Just (honestly, I didn't catch this chick's name, I was too distracted by Just Ethan's accent), Just Ryan, Just Josh, Just Jay
Visitors: Missile Anus, In The Shitter, Two Fingers
On a cold November evening, we met to celebrate the true reason for the season: Whoregon Trail and Atari 6900! I mean, veterans too, but let's be real. After hares away, we sang a few rousing rounds of the button song, while noting Texas Hold Him's yellow hat, which he was very proud of. Notably lacking was the presence of his sidekick, bicurious George.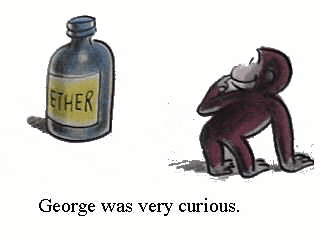 Suddenly, the pack was on-out. Your noble scribe took the helm of walker's trail, leading the charge on a path that was somehow straighter than Schrodinger's Cock. Across sidewalks and… more sidewalks we trekked. The trail seemed so hopeless that Tragic Carpet Ride expressed his desire to eat a dead human. Not one to be burned twice, I kept my distance.
Meanwhile, on the other trail…
Over hill and through valley, across sidewalk and.. probably also more sidewalk, the pack traversed downtown DC. Doing her part to service men, Jiggly Tits jiggled those tits at the Marines on trail.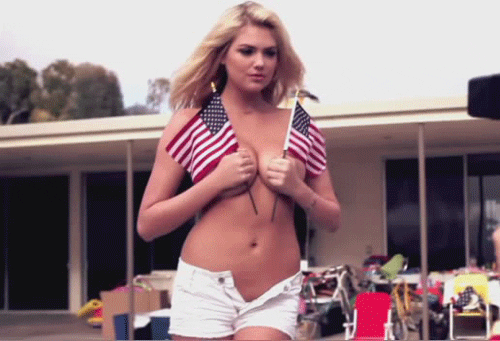 God bless American, indeed.
The biggest mistake an alpha hare can make is leaving the pack in charge of their own shot check. Carrying a mere two gallons of a non-descript liquid, we approached The Spirit of Justice, which it turns out is just a big fountain. Shots were had, photos were taken (all by our official EWH3 Hash Flash), and we were on our way. Finally, in the close distance, the pack appeared, having arrived at beer check quite some time before us. I proffered a beer and stumbled upon Dial F popping bottles like cherries.
The pack must have confused the sound of the cork with a shotgun because they were off before my second drink. On the way out, Assmaster 2000 revealed his true form as he found a spot on the swing set so he could lure little girls to have a seat. Like a late autumn Santa, he was just looking for his ho's.
The second half of trail passed without incident, although Sally the Jizzhound channeled his inner Virginia driver by leaving his blinker on for two miles. I arrived at end only to see Quid Pro Blow dumping chips into his box of donuts. Now, that's a threesome I can get behind.
In my excitement, I reached into my dry bag to find it not-so-dry. I frantically pulled out to discover a small portion of a wine bottle embedded in. my. hand. Stain Gretzky sprung into action with a first aid kit, proving that not all heroes wear fatigues.
Thanks to this medical emergency, I blocked out the happenings, cumming to only for a very solemn occasion…
The Naming Of Just Lady
Just Lady is an adorable make-out whore. This panty-licker has had the unfortunate luck of living with Sally the Jizzhound for over three years – and no, she's not the jizzhound. Just Lady likes to hump the bunny (I wish that were an innuendo) and has only pooped on the couch once. Thanks to Rosetta Bone, Just Lady shall henceforth be known as…
But wait, there's more!
Letting him know his true place, second to a dog, we invited Just Chad into the circle, too!
The Naming of Just Chad
Just Chad definitely doesn't have a beard. This born and bred Maryland boy loves blind people and the flags they fly. He doesn't watch porn with dicks in it, leading him to believe he has a big dick. Oh, sweet naivety.  Just Chad is a late bloomer who doesn't masturbate alone and lost his virginity on a church alter. He doesn't talk dirty – what a shame – but likes hitting it from the Baaaa-ck. His fetish for powerful women helped him somehow woo an entire female rugby squad, leading to Rosetta Bone's sloppy seconds of a name…
With glass in my finger and darkness in my soul, we marched to Trusty's and tbh I can't tell you a damn thing that happened there except Fireball shots.
On – 69 trails and counting – On
Poon-apple Juice
https://www.ewh3.com/wp-content/uploads/2018/01/EWH3_logo-No-Background.png
0
0
Scribe
https://www.ewh3.com/wp-content/uploads/2018/01/EWH3_logo-No-Background.png
Scribe
2018-11-16 12:08:54
2018-11-25 22:33:27
EWH3 TRASH #1093: THE 6900TH WHOREGON CORPS BIRTHDAY TRAIL – NOVEMBER 8TH – SMITHSONIAN