EWH3 Hash Trash #1165: Do You Want to Build a Snowman?
When: Thursday, January 23rd, 2020
Where: Virginia Square Metro (Orange/Silver Line)
Hares: Poon-Apple Juice, Mourning Wood, Atari 6900, #SquadHoles, Poon Tang Clan, and Urine All The Right Places
Virgin: Just Chris
Visitor: Urine All The Right Places
Long-Time No-Seeum: Amerigo Vespoogi
On-After: First Down
It was a cold night in Virginia as the beautiful Princess Atari 6900 arrived from the northern kingdom in a seductive, icy blue dress. Just like our toes, the metro was Frozen, so a late start was inevitable as Hashers used every means available to get to start.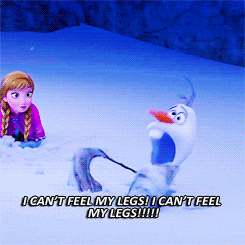 VIOLATIONS:
THE HARES had quite a night, according to our Hashers!
VIOLATION: THE HARES for making too many Just and Tit Checks when there are only two Justs and four tits on trail tonight. The design choices of this trail were simply… UN-JUST-FIED!
COMMENDATION: Thank you Atari 6900 for joining us all the way from Utah tonight. We loved seeing your sexy magical Mormon underwear beneath your costume.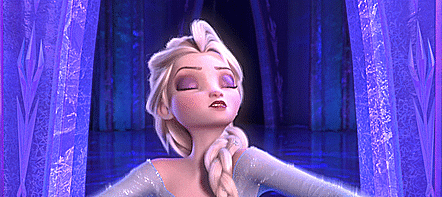 VIOLATION: Atari 6900 can't navigate for shit. He broke the trail map on his phone, and he sent us down the wrong way into a dark alley. The cold might not bother you, but fuck you, it bothers us.
COMMENDATION: Quid Pro Blow had his GM first Encounter with a cop, successfully flirting with the armed officer until he left us alone.
The rest of the Hashers were not spared from themselves either. Violations include:
COMMENDATION: Urine All the Right Places for being… in all the right urine places. He witnessed Atari 6900 in his Elsa costume pissing on trail. He really Let It Go. A muggle was on their back porch watching him piss too, the muggle saw that Atari saw him, and he had to stop pissing mid stream.
Just Kirsten, in reference to her beer mug, claimed that she brings her tiny D cup and leaves the big D at home. She needs to bring the BIG D because we all want to see it.
Shetland Blowme, because it is pleasurable to violate himself
And of course, multiple social violations for the unorthodox evening.
SOCIAL VIOLATION: Anyone who took an Uber to trail and didn't bring any virgins or trail treasure.
SOCIAL VIOLATION: Everyone who tried to slowly walk away like nothing was wrong with the police showed up at beer check. You aren't sneaky!
ON-IT WAS COLD AS BALLS-ON
Close Encounters of the Turd Kind
https://www.ewh3.com/wp-content/uploads/2018/01/EWH3_logo-No-Background.png
0
0
Scribe
https://www.ewh3.com/wp-content/uploads/2018/01/EWH3_logo-No-Background.png
Scribe
2020-01-23 22:00:00
2020-02-06 11:53:57
EWH3 Hash Trash #1165: Do You Want to Build a Snowman?