EWH3 Hash Trash #1193: The 4th Anal Face/Off Trail!
When: Thursday, August 6th, 2020
Where: Mt Vernon (Yellow/Green Line) & NoMa/Gallaudet (Red Line)
Hares: Schrödinger's Cock & 21 Gum Salute
Virgins: Just Rachel, Just Marcus
Visitors: Fucking Ben Affleck from DFWH3
On-After: None, because COVID
Oh shit! It's time for another FACE/OFF! The worst trail of the year for new people to show up at, since everyone is dressed as everyone else and no one can figure out people's hash names! Just Rachel and Just Marcus sure got their fill of hash shenanigans because of this.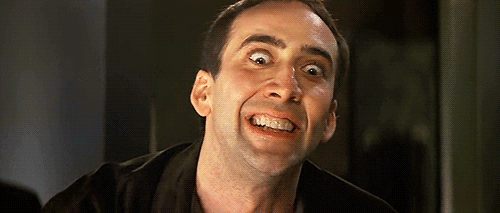 Just Rachel was dressed as SchroCo. Bitches Give Stitches was dressed as Poon-apple Juice. And Close Encounters of the Turd Kind was dressed as a record SEVEN different hashers by the end of the evening.
As always, stupid shit happened on trail, and we had to violate people for it.
AWARDS!
The GPS Award for the FRB that doesnt inform the pack about things that are ahead goes to… all four people who hit the Back Check in 1st half!
The CEofTK Award for the FRB that fucks up a check so badly that it recorders the entire pack goes to… Close Encounters of the Turd Kind!
Kooter Kunte was violated for upsetting a homeless man when she screamed "FBI here!" at a check. The man then went on a tirade about the government, how we aren't really in DC, something about the homosexual agenda, and other hallucinations. The worst part was, Kooter wasn't even the first bitch in at the check!
Just Caroline, dressed as Tramp-sub-stantiation, brought her own bread and wine. We found out later it was unleavened bread, I guess that means Just Joe just couldn't make it rise.
Just Nicko was violated for trying to poop directly on a tree. I guess that makes the bark worse than his bite?
Special Red and Ginger Snatch were violated for being the laziest Face/Offers of all time and just going as each other. You couldn't even put on a sombrero and go as La Gingeracha!?
Rail Mary, who was dressed as Just Kirsten, is being cummended for getting on her knees to get some of this dick!
And finally… General Tso's Dicken was violated for being unpatriotic and flashing her panties to cars and letting them see a little more than she bargained for. As you know, today is the anniversary of the day the United States dropped an atomic bomb on Hiroshima. The U.S. Navy was a major part of our efforts in the Pacific theater, and despite our best counterintelligence efforts, many died due to military plans getting into the hands of the enemy. GTD, you're not doing your part to support our military. Don't you know that LOOSE LIPS SINK SHIPS!?
On-"Plan B, why don't we just kill each other?"-On
Close Encounters of the Turd Kind
https://www.ewh3.com/wp-content/uploads/2018/01/EWH3_logo-No-Background.png
0
0
Scribe
https://www.ewh3.com/wp-content/uploads/2018/01/EWH3_logo-No-Background.png
Scribe
2020-08-06 22:00:00
2021-05-04 22:44:55
EWH3 Hash Trash #1193: The 4th Anal Face/Off Trail!