EWH3 Hash Trash #1204: The 2020 World Peace Through Beer Trail!
When: Thursday, October 22nd, 2020
Where: Farragut North (Red Line) or West (Blue/Orange/Silver Lines)
Hares: Shamrock Your Cock, Tony Panda, & Ginger Snatch
Virgins: Just Sarah
Visitors: 10 Second Finisher from MinneapolisH3
Long-Time No See Ums: None
On-After: None, because COVID
BEER! IT'S THE BEST! WE LOVE BEEEEEEEEER!!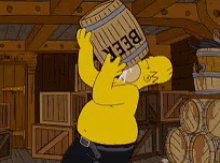 Ah yes, an elixir go wonderful, humans literally invented written language to write down recipes for it. Today we celebrated the reason humankind birthed civilization in the first place. We celebrated the knowledge that, if everyone loved beer as much as we did, the world would be too drunk to fight wars and there would finally be world peace!
Unfortunately, due to our normal celebrations, we fucked up a lot of things, and I'm here to tell you all about it.
First off, the hares Shamrock Your Cock and Tony Panda wanted to cummend Gingersnatch for all his hard work helping them lay trail and sweep runners. He got their award for MVP of the night.
The REST of us… well, we had to hurl violations at Gingersnatch IMMEDIATELY. World peace may be achieved through copious beer drinking, but it's clear that even when he THINKS about drinking, his navigation skills are FUCKED. Ginger sent us in the wrong goddamn direction at the START of trail. After that, we had to run an extra mile because we had to change the end circle location.
Spit and Spin was seen stretching her legs over those big yellow parking poles. It hurts my pride a little to se that and know that she needs to stretch out like that because Shetland Blowme's dick is so big.
Rail Mary claimed she had to pee during first half, so she went into Moby Dicks Kebab Stop. Of COURSE Rail Mary wanted the Dick, that's too obvious. The sign said the restroom was for customers only, but the staff said she could go ahead. When she got out she paid then $5. Verdict: Rail Mary is being violated for besmirching the honor and integrity of Moby Dick's Kebab Shop by only paying $5 to use their Glory Hole.
After Rail Mary's vigorous glory hole satisfaction, her legs were weak and she fell down. The Cumburglar didn't help her up and was overheard saying "If it's not lethal, I'm just gonna watch." Cumby, that's an appropriate phrase for a sex Dungeon safety officer, NOT a hasher!
Speaking of appropriate behavior for sex dungeons… our virgin Just Sarah was wearing a shirt that says Dock Staff on the back. You know what that means? That means she's got a big wet slip, ready for you to sail in at full mast. That's right, she'll show you the ropes if you ask nice. Hope you've got a lower cabin in that hull, because I wanna swab YOUR poop deck!
On-BEER IS THE GREATEST INVENTION EVER!-On
Close Encounters of the Turd Kind
https://www.ewh3.com/wp-content/uploads/2018/01/EWH3_logo-No-Background.png
0
0
Scribe
https://www.ewh3.com/wp-content/uploads/2018/01/EWH3_logo-No-Background.png
Scribe
2020-10-22 22:00:00
2021-05-01 15:35:40
EWH3 Hash Trash #1204: The 2020 World Peace Through Beer Trail!