EWH3 #1236: The Golden Girls Trail! – 6:45 PM Thursday, May 13th – Foggy Bottom (Silver Orange)
As the CDC and DC Health continues to update and revise guidelines, Mismanagement is working to determine how the hash fits into these recommendations. We feel it is as important as ever that we are vigilant and maintain best practices to reduce the spread of COVID-19 within our community.
For this reason, masks must be worn AT ALL TIMES and vessels are required. Please take a moment to review Everyday is Wednesday's COVID-19 guide and stay tuned for updates. For information on vaccines in DC, visit https://coronavirus.dc.gov/vaccine.

***********

This Thursday come say thank you for being a friend by running (or walking!) with your friends, and celebrating the birthday of the late, great Bea Arthur. Are you a Blanche? A Rose? We'll travel down the trail and back again to find out!
You MUST sign up on HashRego to attend Thursday's trail. A pack of 47 will gather for trail with a live, socially distant circle.
When: 6:45 PM Thursday, May 13, 2021. Pack away at 7:15 PM!
Where: Foggy Bottom Metro
D'erections: Follow marks to start at the super familiar location
Nearest Capital Bike Share: 24th and New Hampshire Ave NW
Hares: Colliteral Damage, Honey Bunches of Cunt, General Tso's Dickens
Trail Details:
– Runners: 2 mi. first half / 2.2 second half
– Shiggy level 0.69 – Dog Friendly
– Walkers: 1.1 mi. first half / 1.2 second half
– Shiggy level 0.69 – Dog Friendly
Miscellaneous Crap: Trail is A to A'. Bring your cranium lamps. It should be a nice night. Be smart and have fun. Sign up on Hash Rego is Required!
Last Trains out of Foggy Butt:
– Largo Town Center 10:58 PM
– New Carrollton 10:47 PM
– Vienna/Fairfax-GMU 11:12 PM
– Wiehle-Reston East 11:08 PM
Give Back to the Hash!
ADOPT A METRO! We need hashers to walk/jog/bike/drive to potential spots for Beverage Checks and On-Ins. Do a good job and your next trail is free! Email ewh3harerazor@gmail.com for details
BREW CREW! Do you enjoy those beverages on trail? Email the Brewmeister at ewh3brewmeister@gmail.com to earn the noble badge of Brew Crew! Open dates cumming up!
HARES! Ready to get your hands dirty and lay your own shitty trail? The Harerazor can match you with a trail that needs extra hands or can help you plan your own! Email ewh3harerazor@gmail.com. Now allowing trails the 'DC Diamond' (aka Arlington County).
COVID Rules for Brews!
Brew Crew will be available to serve you a limited number of libations (and bottled water) at both beer check and end. To ensure that this is done safely, we require the following:
Sanitize your hands before approaching the Brew Crew station. Hand sanitizer will be provided.
You must also wear a mask when interacting with Brew Crew (Brew Crew is required to wear a mask at all times)
Trails will be cans-only. (Brew Crew will only purchase enough cans for rego'd hashers, so be sure to rego!)
Do not reach for a beer! Brew Crew will hand your beer to you by placing it down on a table bench.
You must pour your beer into a vessel before leaving the crew station.
Remember that your Crew are volunteers, offering their time, vehicle, and exposure to make the hash possible. Show them the love they deserve!
At this phase, the hash is BYOSnacks and store-your-own-bags.

COVID INFO (Help keep your kennel and community safe!)
DC is now offering walk-up COVID-19 vaccines! Visit https://coronavirus.dc.gov/vaccinatedc for more information.
DC has a free COVID-19 exposure tracking app! Visit the DC CAN page for more information on how to activate the DC CAN system on your mobile device.
As we navigate hashing during this time, please take a moment to review Everyday is Wednesday's updated COVID-19 guide here.
Check DC's COVID-19 website for informative, local, specific information.
For information about where to get tested check the DC testing page. If you test positive for COVID-19, please provide the following information to contact tracers and contact the GMs immediately: Sasha – ‪(202) 813-0689
Did you really cum all the way here for this? Sign up to receive trail announcements directly to your inbox by emailing ewh3harerazor@gmail.com!

Sorry this announcement is late, but you know what they say: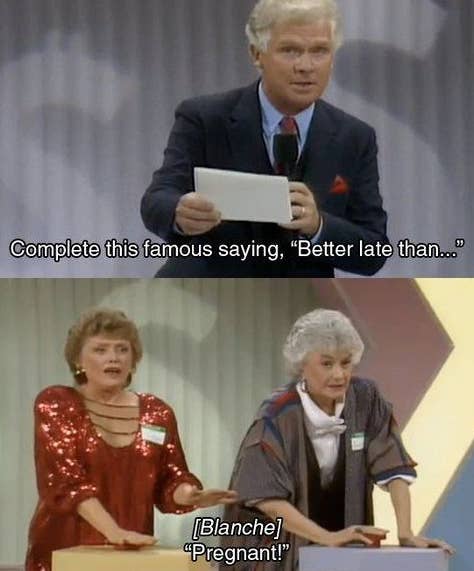 https://www.ewh3.com/wp-content/uploads/2018/01/EWH3_logo-No-Background.png
0
0
Harerazor
https://www.ewh3.com/wp-content/uploads/2018/01/EWH3_logo-No-Background.png
Harerazor
2021-05-11 00:06:16
2021-05-11 00:06:18
EWH3 #1236: The Golden Girls Trail! – 6:45 PM Thursday, May 13th – Foggy Bottom (Silver Orange)