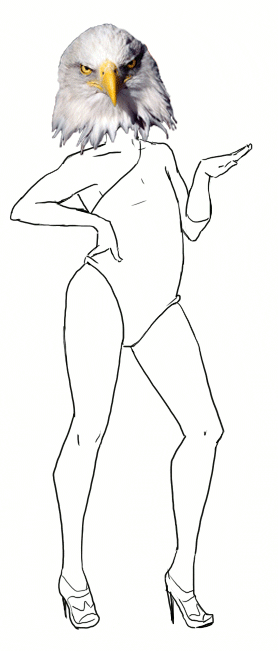 When: 6:45pm Thursday, July 5, 2018
Where: Minnesota Ave Metro (Orange line)
Hares: Special Head Kid, Pooples Mountain Majesty, Sargasm, What's a Boner?, PSA, Pay As You Go
Virgins: None
Visitors: Cuntjungle, It's Not Cum It's Ranch, Suppository Depository, Floppy Attachment, Pasta In My Pants
Eagle (n.)
1. Eagle is the common name for many large birds of prey of the family Accipitridae. Most of the 60 species of eagle are from Eurasia and Africa. Outside this area, just 14 species can be found—2 in North America, 9 in Central and South America, and 3 in Australia.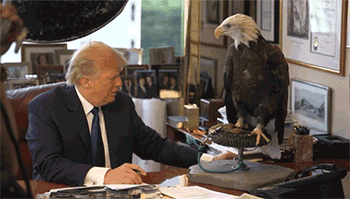 2. The Eagles are an American rock band formed in Los Angeles in 1971. The founding members were Glenn Frey (guitars, vocals), Don Henley (drums, vocals), Bernie Leadon(guitars, vocals) and Randy Meisner (bass guitar, vocals). With five number-one singles, six Grammy Awards, five American Music Awards, and six number-one albums, the Eagles were one of the most successful musical acts of the 1970s.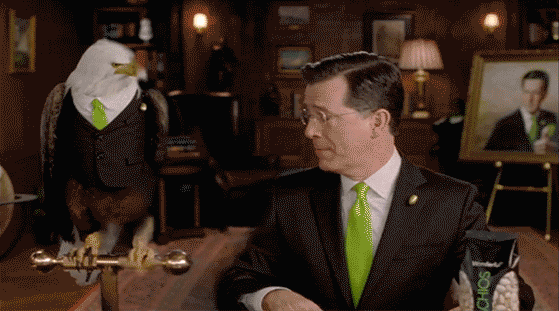 3. The Philadelphia Eagles are a professional American football franchise based in Philadelphia, Pennsylvania. The Eagles compete in the National Football League (NFL) as a member club of the league's National Football Conference (NFC) East division. They are the defending Super Bowl champions, having won Super Bowl LII; their first Super Bowl in franchise history.
4.When a girl gives handjobs to two men, one in each hand, whilst giving oral to another. The combined movement of the three activities gives the impression of an eagle squawking and flapping it's wings.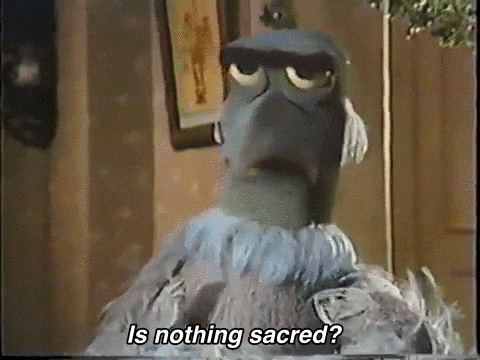 This is the freedom that we fought the #secondcivilwar for.
Violations:
Son What the Fuck? was spotted wearing race-ist attire, but isn't that the foundation upon which this country was founded?
L'Chymen tried to steal a bike, failing to realize that there were plenty of other people to ride home tonight.
The Hares are still mourning our break-up with Great Britain in much the same way I dealt with my last break-up: beer, literally r*nning away from my problems, regrettable life choices, and lack of personal grooming. Hopefully, they remember to get tested when this is all over.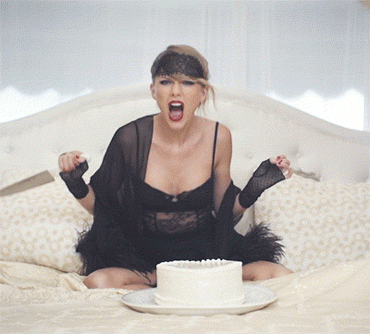 Many in the pack attempted to violate our RA, but Colliteral Damage was really just trying to keep us warm to prevent another Cold War.
The battle was lost, but there was a war to be won, so we flew on over to DC Eagle to drop trou and watch gay porn, like real patriots.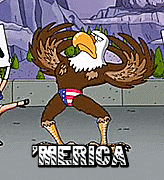 On- land of the free titties -On
Poon-apple Juice
/
by Scribe
https://www.ewh3.com/wp-content/uploads/2018/01/EWH3_logo-No-Background.png
0
0
Scribe
https://www.ewh3.com/wp-content/uploads/2018/01/EWH3_logo-No-Background.png
Scribe
2018-07-09 14:53:39
2018-07-09 14:53:39
EWH3 TRASH #1074 – THE AMERICAN EAGLE RE-DRINK TRAIL – 6:45 PM THURSDAY, JULY 5TH – MINNESOTA AVE. (ORANGE LINE)
When: 6:45 PM Thursday June 21st, 2018. Pack away at 7:15!
Where: Tenleytown Metro (Red Line)
Hares: Head Injury, Cheech & Dong, Please Step Away from the Whores, Quid Pro Blow, Vaginal Countdown, and Just Tamara.
Virgins: Justs Carl, Eugene, Jewel, Rick, Lauren, Mitchell
Visitors: Uniform Pussy Service, Betty Cocker
If we hashers have offended,
Drink and sip, 'til all is mended,
As you have all stumbl'd here,
Your scribe will jest to earn her beer.
It was a magical, fantastical, literary, heathenous Midsummer evening! Marking the longest day of the year with revelry is a time-honored practice that we either appropriated and collectively shat upon or upheld in modern style, take your pick.
The ceremonies were initiated by the traditionally incomprehensible ravings of an excitable old man: Dude, That Guy handed out various Tour duh Hash vestments and sacred relics without much explanation but with much ballyhoo. The Mismanagement of Hangover Hash, who elected him to this duty, was duly exhorted to take note of the lessons of WIE Weekend, where everyone learned #neverdude.
The Hares did a suspiciously good job of providing sylvan glades, glowing pixies, teeny bunnies, and even deer. They came crashing back to full hash form by failing to provide a whimsical sprite, Puck, and instead cursed us with the irascible gnome, Tuck. Meanwhile, Traylor Swift practiced her Disney princess/creepy woodsman routine by stalking the local wildlife. It is unclear whether she was trying to befriend them, taking over L'Chymen's schtick as resident coercive-snuggler-of-unwilling-fauna, or if she planned to cut out a heart and present it to a narcissistic sorceress queen. Wow. That got a little dark… umm… nevermind… Lolz Deer Near!
And the final pagan rite of the evening was the solemn occasion of…
A Naming:
Just Keegan reported that Mr. Cycle, HIS SISTER, made him cum.
While he was born in DC, he moved around a lot and was in the Air Force, leaving as a second lieutenant. He lost his virginity in Peachtree City, Georgia in something like an interactive book club on The Joy of Sex. He can't count, so he claimed his ideal Disney threesome was Snow White and the Seven Dwarves for a nice rope bondage orgy. After some thought, he revealed that the number of salads he'd tossed was 4, and he claims to have done the nasty on the grass of a major quad at Georgia Tech. His least favorite drug experience was acid, but his favorite sobering experience was recovering from acid by waking up on his girlfriend's tits. However, the moment that cried out for a Name was his sorrowful tale of attending a funeral in middle school and being blessed by the mischievous Boner Fairy with a raging and unkillable hard-on. And as we are not ones to thwart the will of the Boner Fairy, we welcum this young wanker as Mourning Wood, so named by Willy Wonka and the Backdoor Factory.
On – Blessed Boner Be – On,
BMC Tiny Dancer
/
by Scribe
https://www.ewh3.com/wp-content/uploads/2018/01/EWH3_logo-No-Background.png
0
0
Scribe
https://www.ewh3.com/wp-content/uploads/2018/01/EWH3_logo-No-Background.png
Scribe
2018-06-24 22:52:11
2018-06-24 22:52:11
EWH3 #1072: A Midsummer Night's Hash! (Tour duh Hash) – June 21st – Tenleytown
When: 6:45 PM Thursday May 31st, 2018. Pack away at 7:15!
Where: Waterfront Metro – follow marks to start!
Hares: Poon-apple Juice, Special Head Kid, L'Chymen, Poops I Did It Again, Why Is The Cum Gone?
Virgin: Just Alex
Visitor: Shock My Monkey
Actual footage from trail.
Look, we're just lucky no one drowned. We called it quits at beer check, drank away our sorrows, and decided to take our namings two by two, male and female each according to their kind.
Just Mike was brought by PSA, a fellow employee of our fine Metro.
He works in quality assurance and confirms that safety checks are, in fact, as much of a myth as we'd suspected. Look, if you weren't there I'm just going to have to lay it out for you. The dude looks like this: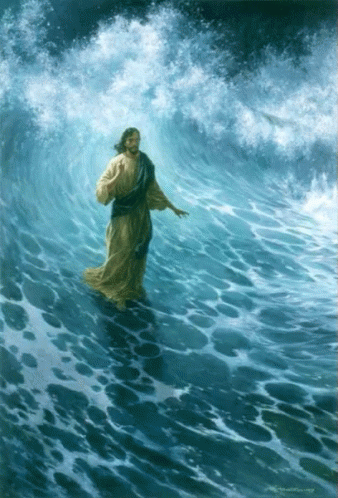 And lo, he was named What If God Drove Metrobus by Twinkle Twinkle Little Cock.
By the time Just Joanna knelt for her naming, everyone – including her – was prrrreeeettty sloshed. Any incoherence is being blamed on our collective near-drowning. This lovely lass was brought to our fair hash by the sneaky Cheech and Dong, who neglected to give her any sort of warning about the kind of nonsense she was getting into. Speaking of getting into things, she is on record claiming that she loves all of her orifices equally. Her employment is a bit vague… something about social work or consulting and or possibly being a cam girl, and, yanno, we've all been there in this gig economy. It turns out she's a scrapper and might have been an underground cage fighter and/or wrestling pornstar at some point. Inquiries about her early sexual experiences led to the tale of her youth in a North Carolina trailer, being walked in on by the mother of the lucky young man she was riding like a county fair pony. In recognition of her… umm… Southern charm, friendly nature, and down (mobile) homey-ness, she was named Traylor Swift. Props to Why Is the Cum Gone for his extremely bouncy bundle of joy.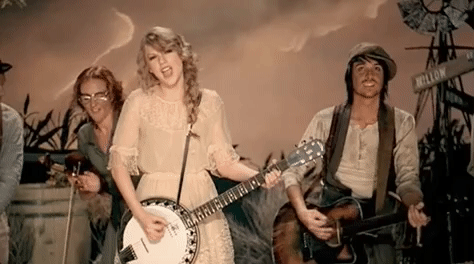 On – Wet and Wild – On,
BMC Tiny Dancer
/
by Scribe
https://www.ewh3.com/wp-content/uploads/2018/01/EWH3_logo-No-Background.png
0
0
Scribe
https://www.ewh3.com/wp-content/uploads/2018/01/EWH3_logo-No-Background.png
Scribe
2018-06-21 16:15:26
2018-06-21 16:15:26
EWH3 TRASH #1069: THE ITSY-BITSY TEENY-WEENY YELLOW POLKA DOT BIKINI TRAIL! – MAY 31ST – WATERFRONT