When: Thursday, August 16
Where: L'Enfant Plaza – Maryland Ave/7th Street exit – follow marks to start in Hancock Park!
On this joyous occasion, the Hares provided marital advice:
Red Vag of Courage "Listen to her."
Hungry Hungry Homo "Make sure the table runners match the cumberbunds."
Red, White, and Poo "Continue being cheap."
Sphincter Shy "Conceive!"
Deathly Swallows "Let her take it."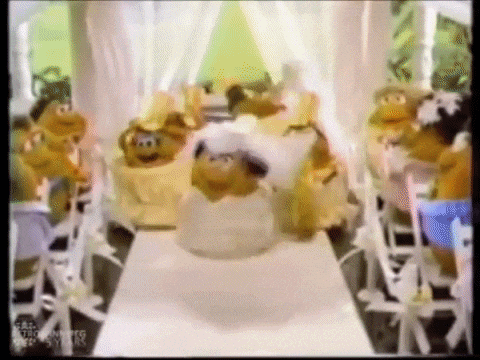 (I can only assume she meant "take the last nug")
Virgins: Just Ansel, Just Kevin, Just Kerry, Just Alex, Just Shelly (Kelly? Unclear..), Just Melanie, Just Lucy, Just Tenzen
Visitors: None. You don't invite strangers to your wedding.
Ok, first off I want to note that no one involved in last night's festivities had ANY right to be wearing a white dress.
Wait, what's that? The color white is not symbolic of virginity? Rather, the color blue was connected to the concepts of purity, a la the Virgin Mary? Well, then I stand corrected.
At least there were plenty of similarly clad individuals to confuse the evil wedding spirits. And, you guessed it, they did some stupid and confusing shit.
Red Vag of Courage was hit by a car on her way to trail and still showed up to alpha. Wait, isn't it the bride and groom who are supposed to go down?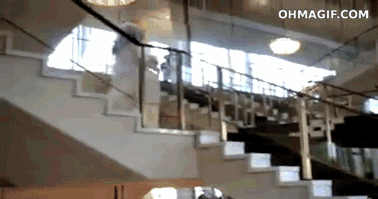 Bipolar Bear couldn't tell the difference between roofies and penicillin.
Mourning Wood was so horny that he called every bar by name, as long as that name was Rhino-related.
Despite Brew Crewing, Schrodinger's Cock dressed for his photo shoot at Anthropologie.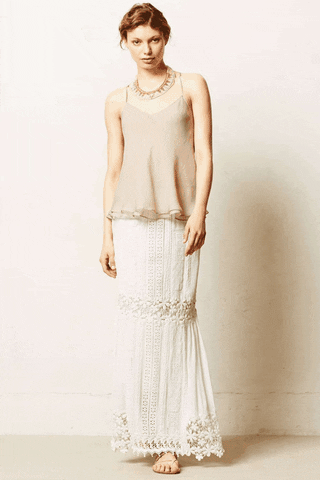 Just Ansel and Just Kevin tried to keep it tight with sit-ups, forgetting that it's actually kegles that they should've been doing.
Just because the Hares shared their personal advice doesn't mean they didn't hide more well-wishes for the happy couple throughout the trail. Luckily, I was there to translate.
The Hares took us past the Titanic Memorial. Translation: May your marriage never sink.
They walked us past a dentist. Translation: May all your blowjobs be toothy.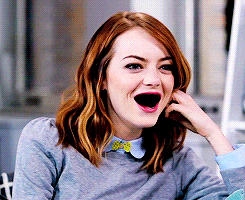 Walkers had to put forth twice as much effort as the r*nners. Translation: May you always shoulder the weight of the world equally.
And finally, May your marriage be as long as that trail. And waaayyyy longer than Twinkle's dick.
First cums love, the cums marriage, then cums…
A NAMING!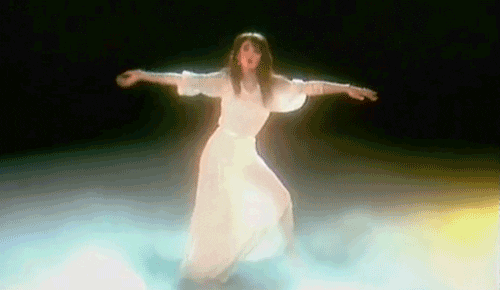 The Naming of Just Kyle
Once upon a time, The Hyperpoop awoke his roommate, Just Kyle, from his peaceful mid-workday slumber to make him cum to the hash. This amateur porn addiciando likes it natural, but is averse to bushes. He "used to" like animated hentai (as opposed to what other kind of hentai…?), but then he turned 13. This little engine that couldn't has let down numerous women, whether they request it to be harder, fist-ier, or just somewhere outside of the bedroom for once. While I'm personally intrigued by his band camp days as an oboe player, he's much more interested in fucking sheep. For reasons that I (and he) can't quite put a finger on, Dr. Too Little swooped in to save the day, naming him…
With two new Mr.'s and one new Mrs. in tow, we walked the long aisle to Mission, where tequila reminded us all of why we filed for that divorce.
On – always the bridesmaid – On
Poon-apple Juice
/
by Scribe
https://www.ewh3.com/wp-content/uploads/2018/01/EWH3_logo-No-Background.png
0
0
Scribe
https://www.ewh3.com/wp-content/uploads/2018/01/EWH3_logo-No-Background.png
Scribe
2018-08-23 07:24:24
2018-08-23 07:24:35
EWH3 TRASH #1081 - TWINKLE'S LAST CUM WHITE DRESS RUN - L'ENFANT
When: Thursday August 9th, 2018.
Where: Woodley Park/Adams Morgan (Red Line)
Hares: Schrodinger's Cock, Poon-apple Juice, Son What the Fuck?, General Tso's Dicken, and GeriatricMandering
Virgins: Justs Pierre and Kelly
Visitors: Œdipussy, Dewalt Thunder Pussy, Sex Ray, Anal Vinyasa
Schrodinger's Cock can see adulthood from his apartment and celebrated by treating us all to his idea of a good time: an unpleasant itching sensation and pretending to be someone else for attention. To be fair, some of those costumes were pretty darn good. There were Battledicks and He*ad Injuries and Gaybellines and at least two SchroCos. There were kitten-shirt-sporting Tragics. Some folks swapped identities. And – totally unbiased – a magnificent representation of Blow Me Closer Tiny Dancer.  Anyway, congrats to SchroCo for not dying young.
We ended things in Town Tavern and circle was brief and bibulous with birthday beverages!
Violations:
Mambo Number Hives wanted everyone to know that she "took the turkey split and solved it just fine". Ok. 5 points to Ravenclaw. You need to know that the typo I had was Ravenclam. And I like that better. Ravenclam it is.  You are now Mambo of the House Ravenclam.
Atari 6900 showed off his inimitable style by barrel-rolling down a veritable mountain. It is unknown if he wailed anything romantic as he did so.
But the most important information… Wait Wait is one of DC's most eligible bachelors.  This is not a joke. This is beyond humor. This has passed through joke and gone into some strange land beyond. I leave you with this fact. The pic is a link. You are not ready.
On – Undiscovered cuntry – on,
BMC Tiny Dancer
/
by Scribe
https://www.ewh3.com/wp-content/uploads/2018/01/EWH3_logo-No-Background.png
0
0
Scribe
https://www.ewh3.com/wp-content/uploads/2018/01/EWH3_logo-No-Background.png
Scribe
2018-08-14 22:27:55
2018-08-14 22:27:55
EWH3 TRASH #1080: THE FACE/OFF TRAIL! – THURSDAY, AUGUST 9TH – WOODLEY PARK-ZOO/ADAMS MORGAN (RED LINE)
When: Thursday July 26th, 2018
Where: Dupont Circle. Go to the middle of the Circle and look for exposed midriffs.
Hares: Stain Gretzky, Slothy Seconds, Groundhog Lay, Donald Dick, Cheech & Dong, and Rail Mary
Virgins: Justs Ian, Ryan
Visitors and long time no see ums: Agent Orgy, Abominable Blowman, Areola 51, Little Thunderclap, German Dungeon Porn, Groundhog Lay
There is a famous economics principle known as the hemline index which states that higher stock prices correlate to higher hemlines. In these uncertain times, the appropriate response to a trade war and massive wealth gaps is obviously… crop tops. All of the crop tops. Enough crop tops to ward off an apocalyptic collapse. If we have not yet devolved into a barter economy  as you read this, you are welcome. 
Violations:
The poor dear Maybe It's Gaybelline set the bar comfortingly low by failing at the down down song. In front of the virgins. While mostly sober.  I do not know if the depth of shade in my opprobrium is sufficiently clear, but y'all, I bothered to type "opprobrium." Bless. His. Heart.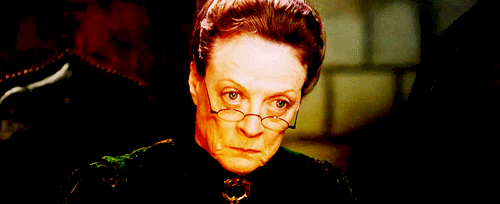 Donald Dick showed up in a corn shirt. No, not Korn, the aggressive soundtrack of my comparatively tame youth, but corn, the grain whose major redeeming qualities are subsidies and horror movies tortillas and fermentability. We are fortunate it did not display beans or squash, as it turns out the gentleman in question profoundly misunderstood the concept of "crop top."
Why's the Cum Gone was encouraged by the admiration of a dirty old muggle and is rejoicing to have found his demographic. It's not teen girls. Several of those pointed and laughed. Haters gonna hate, Cummer, don't you let them dim your shine.
Atari 6900 brought out pizza, ate it on trail, didn't share it, and ran off. He was righteously violated in absentia for a malicious dine and dash.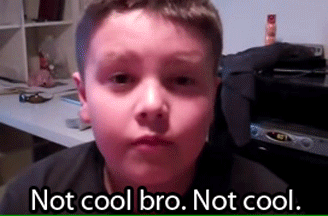 To cap off the ill-advised shenanigannery, Slut Machine and (shocking) Gaybelline were overheard discussing a found tampon and the use of this item to rectally administer tequila to the aforementioned dick-waving wonderboy. 1) The title of this specific bad decision is a Tequila Moonrise, and 2) I'm pretty sure that tampon was legitimately scared that things were about to take a dark turn.
On a positive note, L'Chymen was commended for trading crop-tops with the surly scribe. Defying all reason, physics, and the hopes of an entire pack, the shirt managed to contain L'Chymen's …tracts of land.
There was no naming, and we happily fucked off to Recessions!
On – Midriffs and Merriment – On,
BMC Tiny Dancer
/
by Scribe
https://www.ewh3.com/wp-content/uploads/2018/01/EWH3_logo-No-Background.png
0
0
Scribe
https://www.ewh3.com/wp-content/uploads/2018/01/EWH3_logo-No-Background.png
Scribe
2018-08-14 21:18:32
2018-08-14 21:18:32
EWH3 TRASH #1078 – CROPADELPHIA TRAIL! – 6:45 PM THURSDAY, JULY 18TH – DUPONT CIRCLE (RED LINE)