When: Thursday, July 22, 2021 The Robin Sparkles Hash Trash #1247
Where: Smithsonian Metro (Orange/Blue/Silver)
Visitors: All Abscess Pass
Virgins: None that I took note of
Hares: Mouthful of Clam, Ready Player None, and Blow Me Closer Tiny Dancer
Did ya'll see that scooter collision at the opening circle? Whew! For once, some calamity happened on trail that couldn't be pinned on me! Lol! (All jokes aside- low key h/t to He*d Injury for having some bandages and alcohol wipes in his pack so we could rush over and help them!)
Ontari-oh..Oh! OH! My goodness wasn't that trail superb though? Our very own Hare Razor, Mouthful of Clam restored some gosh darn great kindness and civility to the hash with this trail. It was just so gosh darn beautiful, eh? 
Somewhat related to kindness and civility, we had to violate (or Cummend?) one of our long-time-no-seeer, Goldman Ballsack! He was accused of planting an ice cream truck on trail and literally creamed half the pack. 
Lickthiologist caught a whiff of Tiny Dancer's drink at said ice truck stop and was like… does that have alcohol in it? No, we're just accustomed to oranges and mangos coupled with rum… like mother truckin' pavlov's dogs or something… 
Speaking of furry animals on trail…The hares were called out for planting not SINGLE beaver check! I wasn't mad. Just disappointed.
Knocked Up and Just Graciela were violated for discussions about a group discount… group discount to what? You waxer? J/k it was a marathon group. Eww. Yuck. Gross.
Speaking of r*ceists…we nabbed Just Nick for r*cist attire on trail. I later found out he was just reppin for his school but whatevs. Looked pretty racey to me!
Our visiting San Diego hasher (All Abscess Pass) received a major cumendation for giving #SquadHoles a pep talk about married life… apparently you can buy wedding rings in packs now… you know… to go with your various outfits? "But the ones that are like, *this big* (Gestures by making an 'O' ring with hands) … are NOT for your ring finger. Lol. Good times!
Aaaaaannnnnd with that, SKOOTER OUT!
Back to your regularly scheduled program… THIS WEEK'S TRAIL!
On-see you trash pandas soon-On,
s/Kooter Kunte
https://www.ewh3.com/wp-content/uploads/2018/01/EWH3_logo-No-Background.png
0
0
Scribe
https://www.ewh3.com/wp-content/uploads/2018/01/EWH3_logo-No-Background.png
Scribe
2021-07-26 19:26:38
2021-07-26 19:26:42
SorreyNotSorrey for this Sparkly Hash Trash #1247
Trail: The Spice World Trail #1245
When: Thursday, July 8, 2021
Where: Columbia Heights Metro Area
Visitors: N/a
Virgins: N/a
Hares: Poon Apple, Burlington Ho Factory, They Blow Up So Fast, Slurpy the Big Mouth Lass and General Tso's Dicken
Whew! What a whirlwind of a week you guys! The busy bees and beavers have been working tirelessly behind the scenes at Everyday is Wednesday to ensure your summer ROCKS in every sense of the word…and now, onto hash trash from last week!
Cocktease Falcon was an early violation (or cumendation?) on trail for flashing us her poka dots… poke on poke, amiright? But she scampered off early before we could properly all her into circle for her down down.
Speaking of things we hope to poke, can I get the hares out here please? The hares are serving up some spice girl realness tonight and I would like to invite anyone and everyone channeling their best Sporty spice, baby spice, scary ginger or posh tonight…. Girl Power Social!!
I am so glad our trail did not get shut down b4 it even began… violation or again, a cumendation to the hares for catching the eye of Washington's finest while setting trail back in CoHi. "No we do not require a police escort to beer check but yes! You can call me later!" (Dibs on the one that looked like a compact Jason Momoa!)
This violation is for PSA… before trail, in effort to brighten everyone's spirits before embarking on the night's super soggy trail, I was saying maybe we should all dress up as Megan Thee Stallion's back up dancers and really just lean into our inevitable WAP status… PSA replies, "who?!" When Gen Xers and Millennials collide, amiright?
I had to shout out my girl, Issues with Tissues because at one point, she was heard exclaiming on trail that she could not get any wetter during that slippery beer check if she tried. Gentlemen? Laaaaadies? Uh, challenge accepted! *wink*
But the real wet a** violation award has to go Cum Burgler and Gaybeline for rocking that slide at beer check in tandem and effectively supplemented my spank bank for the next week or two. Hey-yo!
Vincent Van Goh F*ck myself and Fingererer were violated for that mighty spill they each took on trail….
Basement Boy Toy was violated for chivalry on trail. He offered to hold Whoregon Trail's beer so she could also go play on the beer check slide. Teamwork makes the cream work, people. TEAMWORK!
Lastly…. did ya'll hear there was a NAMING ON TRAIL?!?! Yes yes, our dear Just Nele finally earned her final stripes. Or something.
For reasons (not) outlined above… some very close runners up were The Great DANEal and Bicurious George… but! Throughout the world of hashing…except Great Falls, f*ck them! Just Nele shall be known as….Bundaslickher !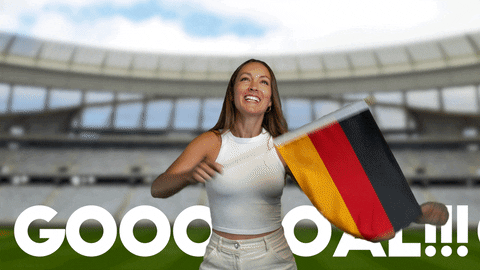 On-Keep it Spicy-On,
sKooter Kunte
https://www.ewh3.com/wp-content/uploads/2018/01/EWH3_logo-No-Background.png
0
0
Scribe
https://www.ewh3.com/wp-content/uploads/2018/01/EWH3_logo-No-Background.png
Scribe
2021-07-21 18:11:08
2021-07-22 17:09:42
Trail #1245 The Spice World Hash Trash
Trail: The Watergate Scandal and History Trail!
When: Thursday, June 17, 2021
Where: Foggy Bottom Metro
Visitors: Just Doug, Bear Fucker, and Sucka-Lotta-Cockus
Virgins: Just Brady
Hares: Bow Chicka Bow Bow, Papal Smear, Special Red
We had visitors! We had a VIRGIN! (Squee.) Nature is healing and the hash is kind of getting back to normal. Feels good! You know what else feels good? THE HARES. I found out last week that Bow's name auto corrects in my phone as "Bow Chicka Now Now!" and I am here for it. They strolled us through the watergate hotel and along some of the seedier places and alleys associated with our fine city. Lest we forget! For every political hero… there are at least 11 dirtbags. With that, we called the hares in for their first violation.
Bless Me Father for I have Rimmed was violated for pretending not to solve a tit check… she ran back…. She ran forth… she waggled that cute butt of hers and the pack sat and waited patiently. Until they didn't. Thanks for the strut, Rimmie! But we'll stare at your booty regardless. *wink*
Turkey Twat was violated for falsely accusing the scribe of meeting her on Tinder after she inquired where she'd seen his face before. Honey! My tinder has been dormant FOR A MINUTE. But thank you.
Just Haley was called out for being suuuuper late to beer check. Apparently some tourists demanded puppy pets… Just Bow and Just Wow were happy to oblige but she apparently doesn't know that puppy piles are for after hours. Grrrrl. 
Speaking of animals on trail… holy MOOSE KNUCKLE batman. No, not that Moose Knuckle, (miss ya, bud!), the hot ass bulges we were treated to on trail! H/t to Poon Apple for supplying the rompers… Cumendation to Shetland Blow Me and AARPenis for being too hot to trot last week.
The Hares were violated a few more times… it was Papal's last trail with us for a while (Go visit him and run with Aloha H3- you won't regret it.) and Bear Fucker and Just Doug's identities were confused during end circle over an alcohol abuse accusation… Why were you pouring your beers out on the grass?? Don't you know we have gotten buckets of rain lately? Oh, right, visitors… 
Finally, some hashers were overheard being all whiney and complain-y towards the end of circle when violations were opened up to the crowd….and all Cum Burlger could really do was banish everyone to the on-after where more shenanigans may or may not have transpired. This scribe doesn't sub and tell.

On-Happy Pride Month-On,
s/Kooter Kunte
https://www.ewh3.com/wp-content/uploads/2018/01/EWH3_logo-No-Background.png
0
0
Scribe
https://www.ewh3.com/wp-content/uploads/2018/01/EWH3_logo-No-Background.png
Scribe
2021-06-22 19:28:59
2021-06-22 19:29:01
Trail 1241: The Watergate Anniversary Hash Trash