When: February 27, 2020
Where: Francis Scott Key Park, Georgetown (Rosslyn Metro)
Hares: Throbbin' Hood, Mourning Wood, Jigglytits, Poon Tang Clan
Virgins: Several, all decisively half-minded

So there we were, holy hellfire shit, all set to celebrate RuPaul's return on NOT a hashing night and the no-doubt-imminent return of the Drag Race stans to our hashy fold… but DC's winter decided to give us our toughest challenge yet (at least in 2020), and as a result we learned who the most dedicated queens were as we met/huddled/penguined at Francis Scott Key Memorial Park near Georgetown.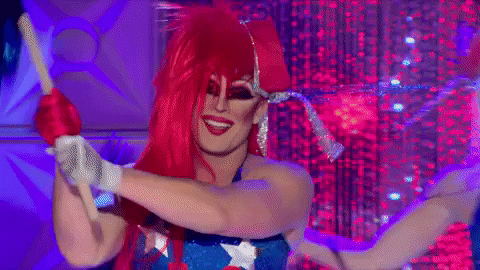 Deep Anal Horizon joined hares Mourning Wood and Throbbin' Hood in bravely donning his finest, flowiest attire for the trail, while the rest of pack's no-doubt-excellent drag attempts were buried under layers of warm clothing… right guys?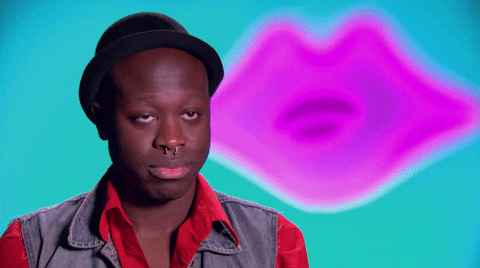 After a short and rousing starting circle in which the hare representative told us several lies and at least one truth and Joe's tongue got stuck to a metal pole, pack dodged e x p e n s i v e traffic and headed north. On the zig-zaggy way to beer check, pack encountered Cum Dumpling's Sink Hole, performed a scenic tour of Georgetown's finest dead-end alleys, were foiled by a Back Check in the middle of a wildly bougie housing area, and were elaborately and roundaboutly foiled by a check that was hiding inside a s p o o k y park. (Nobody wants to break a heel, I get it.)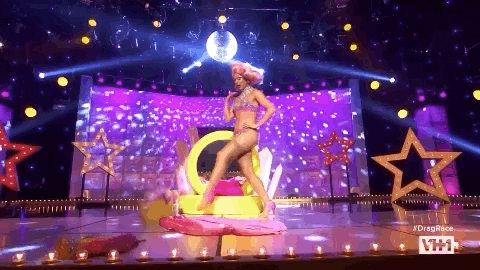 Beer check was longer than pack liked and much shorter than sweep hare would have liked, but after pouring several down our throats in honor of DC's Female Union Band Society, pack quickly bounded away and headed back down the hill. After a much more straightforward, less check-y, and less getting lost-y second trail half, we circled up under Francis Scott Key's memorial bridge (so fancy) and had a chilly, melodic conversation about what we thought of the hares.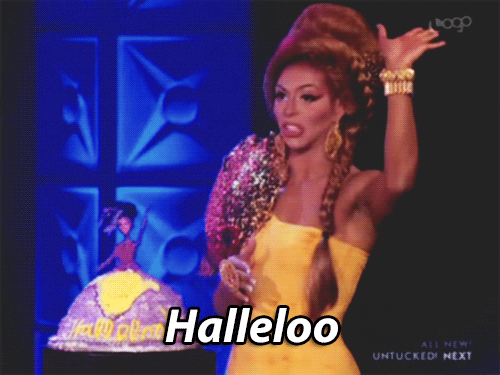 Highlights from circle included:
Commemorating Tuck Tuck Deuce's 369th run with Everyday is Wednesday as we dined like queens on cold fries 'n' apple pies
A moment of silence in memory of Slumcock Anywhere, a former EW hasher who recently heard G's whistle and followed trail on-up
Special Head Kid and Heaven's Gape were commended for their ability to always be on the wrong side of the fence
While on trail, your humble scribe sighted a beautiful convertible on trail with the license plate "OH LA LA." When polling the crowd about which hasher seemed most likely to operate such an ostentatious vehicle, the answer was unanimously 9021Ho.
Thus feted, we quickly scooted our cold yet elegant butts over to Church, where we all took off our stilettos to battle our way to the bar through a veritable sea of suits, the likes of which the world has not seen (since the last RNC convention probably).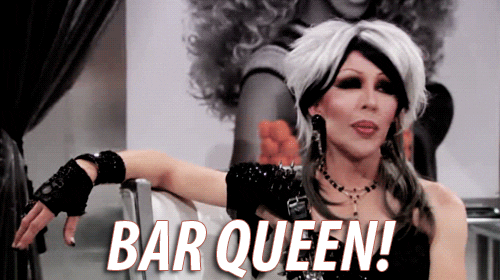 On-dibs on next drag trail during higher temps-on,
Jigglytits~
/
by Scribe
https://www.ewh3.com/wp-content/uploads/2018/01/EWH3_logo-No-Background.png
0
0
Scribe
https://www.ewh3.com/wp-content/uploads/2018/01/EWH3_logo-No-Background.png
Scribe
2020-03-02 19:31:45
2020-03-02 23:44:01
Hash Trash #1170: The Thanks, RuPaul! Trail
When: Thursday, February 13th, 2020
Where: Pentagon City Metro (Blue/Yellow Line)
Hares: Tik Tok It's Dick o'Clock, #SquadHoles, Close Encounters of the Turk Kind, and Ready Player None
Virgins: Just David, Just Ronnie, Just Sammy, and Just Josh
Visitors and Long Time No See-ums: Lickthiologist, Princess Jizzman, Moremen, Mooseknuckles, Around the World in 80 Lays, Tuneless, Bulletproof Boobs, and two others who said their names too fast both times, Drunken someone and Turkey something.
On After: Freddie's
On February 14th, 270 A.D., a Roman priest was executed. This led to the cultural appropriation of a pagan fertility festival that we now associate with Hallmark and Trojan. Thank you St. Valentine!
This week's trail was great for lovers, singles, and basically anyone who likes getting deeeeeep inside some holes. The trail winded through the maze-like Crystal City underground and other Tunnels of Love in the area.
However, no trail is complete without hashers doing dumb things. Here's a recap of those shenanigans:
Individual Violations:
Quid Pro Blow and Just Kirsten were wearing red on top but green on bottom. This means their hearts are taken, but their asses are community property!
Cocktease Falcon for not once, not twice, but THREE times pulling a Just Kirsten and walking in front of a moving vehicle at start.
NSA was overheard complaining about shiggy when we ran through an area with some mud and small puddles. Just because this is the stoplight trail doesn't mean we can't go off-roading. He needs to shave his head if he wants to be Mr. Clean.
Mooseknuckles and MoreMen are visiting us from Beijing. China thinks they weaponized a virus to send to the US with these two. In reality, they just returned with the same STDs we gave them before they left!
Tuneless and Bulletproof Boobs are visiting us from Lagos, Nigeria. These Nigerian scammers have come on Valentines Day, not to steal our money, but to steal our hearts. Jokes on you though, my heart's been dead for years.
The Walkers almost lost Rail Mary and Cheech and Dong in Lush when they went into the mall. Look, it's a soap store, not a self-description!
Around the World in 80 Lays and MoreMen, who haven't been here in so long, they were told on after was at the usual place but couldn't find the hole to get to the wet place.
Atari 6900 encouraged Stain Gretzky to not go down further…
COMMENDATION: Stain Gretzky for being better at going down the second time…
Group Violations:
All the runners who took the elevator. Tuck is the only one who gets away with.
All people who walked through the shot check.
Just Josh and all the men wearing blue: Even though this was a stoplight trail, thank you letting us know about your relationship status: blue balls!
COMMENDATION: The Hares, for designing this trail just like Valentine's Days throughout our lives! Starting with the first Valentine's Day date in Middle school where mom has to drop you off at the mall; that awkward one where he has to plow down the mud path; to the inevitable breakdown and breakup at Costco; finally ending up miserable and alone shooting heroin by the train tracks!
On-#DicksOutForVD-On
/
by Scribe
https://www.ewh3.com/wp-content/uploads/2018/01/EWH3_logo-No-Background.png
0
0
Scribe
https://www.ewh3.com/wp-content/uploads/2018/01/EWH3_logo-No-Background.png
Scribe
2020-02-13 23:00:00
2020-02-29 12:38:33
Hash Trash #1168: The Second Anal Tunnels of Love
When: Thursday, January 23rd, 2020
Where: Virginia Square Metro (Orange/Silver Line)
Hares: Poon-Apple Juice, Mourning Wood, Atari 6900, #SquadHoles, Poon Tang Clan, and Urine All The Right Places
Virgin: Just Chris
Visitor: Urine All The Right Places
Long-Time No-Seeum: Amerigo Vespoogi
On-After: First Down
It was a cold night in Virginia as the beautiful Princess Atari 6900 arrived from the northern kingdom in a seductive, icy blue dress. Just like our toes, the metro was Frozen, so a late start was inevitable as Hashers used every means available to get to start.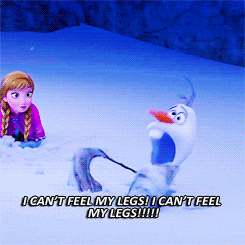 VIOLATIONS:
THE HARES had quite a night, according to our Hashers!
VIOLATION: THE HARES for making too many Just and Tit Checks when there are only two Justs and four tits on trail tonight. The design choices of this trail were simply… UN-JUST-FIED!
COMMENDATION: Thank you Atari 6900 for joining us all the way from Utah tonight. We loved seeing your sexy magical Mormon underwear beneath your costume.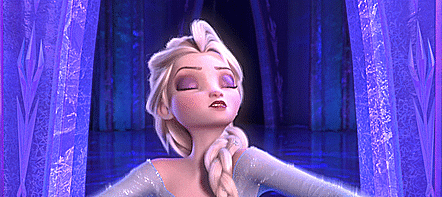 VIOLATION: Atari 6900 can't navigate for shit. He broke the trail map on his phone, and he sent us down the wrong way into a dark alley. The cold might not bother you, but fuck you, it bothers us.
COMMENDATION: Quid Pro Blow had his GM first Encounter with a cop, successfully flirting with the armed officer until he left us alone.
The rest of the Hashers were not spared from themselves either. Violations include:
COMMENDATION: Urine All the Right Places for being… in all the right urine places. He witnessed Atari 6900 in his Elsa costume pissing on trail. He really Let It Go. A muggle was on their back porch watching him piss too, the muggle saw that Atari saw him, and he had to stop pissing mid stream.
Just Kirsten, in reference to her beer mug, claimed that she brings her tiny D cup and leaves the big D at home. She needs to bring the BIG D because we all want to see it.
Shetland Blowme, because it is pleasurable to violate himself
And of course, multiple social violations for the unorthodox evening.
SOCIAL VIOLATION: Anyone who took an Uber to trail and didn't bring any virgins or trail treasure.
SOCIAL VIOLATION: Everyone who tried to slowly walk away like nothing was wrong with the police showed up at beer check. You aren't sneaky!
ON-IT WAS COLD AS BALLS-ON
Close Encounters of the Turd Kind
/
by Scribe
https://www.ewh3.com/wp-content/uploads/2018/01/EWH3_logo-No-Background.png
0
0
Scribe
https://www.ewh3.com/wp-content/uploads/2018/01/EWH3_logo-No-Background.png
Scribe
2020-01-23 22:00:00
2020-02-06 11:53:57
EWH3 Hash Trash #1165: Do You Want to Build a Snowman?