When: Thursday, April 22nd, 2021
Where: Stadium Armory (Orange/Blue/Silver Line)
Hares: Around the World in 80 Lays, Bondage, James Bondage, & Honey Bunches of Cunt
Virgins: Just Harry
Visitors: …And Throbbin, Batman
On-After: None, because COVID
Welcome to FANTASY ISLAND! A TV show that ran from 1977-1984, and literally the only thing I know about it is a dwarf yelling "DE PLANE BOSS, DE PLANE" because my dad always said that, without any context for my young brain.
Despite this being an island-themed trail, it was cold as BALLS out. Runners definitely got some cold winds running over bridges, looking rather strange in their Hawaiian shirts next to muggles in winter coats. And as always, hashers did other stupid things on trail that required extreme violations.
The Hares were violated because they already laid this trail earlier this year. That means they are giving us sloppy seconds. (In their defense, the runners bailed on that trail because it was also too damn cold, so really, runners just finally got to score on this trail…)
23 in Me got lost coming down a slide in a park. How do you get lost going down a slide? I guess it's not as bad when Bitches Give Stitches got lost sliding into her DMs. Although that's still less pathetic as when I got lost in her eyes…
9021Ho went way out of character on the first half. He was seen not wearing his signature P-Coat. At least he and GPS are still rocking their signature short shorts!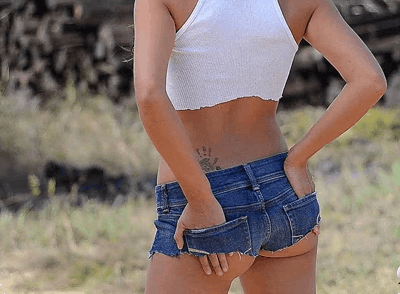 Walkers spotted a beaver on trail. Look, we have laid our fair share of beaver checks on trail, AND we've laid our fair share of beavers on trail (hiyoooo!), but this was the first time we've seen a real beaver on trail.
Mouthful of Clam and Just Eviva were violated for tying up Quid Pro Blow on trail. Even though he's down for getting tied up and strapped on, he wanted to wait until after circle. Which reminds me, CONSENT IS EVERYTHING!
NAMING
Despite the cold, we also had a Naming for Just Rachel! We learned a lot about Just Rachel…
She's an accountant who went to SUNY with The Cumburglar and currently lives with him.
She's not allowed to date anyone named Brian anymore. One of them had been dating her for months before she found out he had another girlfriend. Another one gave her the clap.
She would definitely fuck Ryan Reynolds.
She was in a foursome that got interrupted by someone's dad looking for a coat. Later, the dad apologized for interrupting them.
She has masturbated to Glee porn.
She could take Ariel in a fight because that bitch doesn't even have legs.
Her ideal romantic partner is Sebastein Stan, with a metal arm.
Her preferred mattress type is "waterproof." We all know what that means.
And now we welcome to Everyday is Wednesday Hash House Harriers…
Burlington Ho Factory!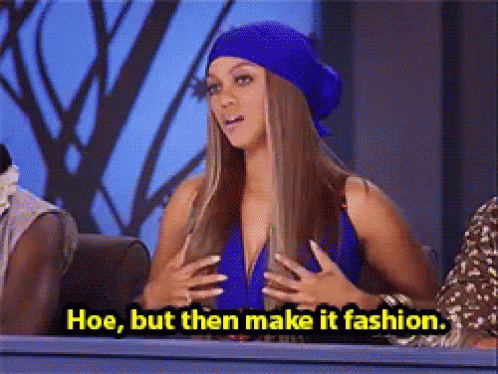 On-Wait, is my dad a height supremacist?-On
Close Encounters of the Turd Kind
https://www.ewh3.com/wp-content/uploads/2018/01/EWH3_logo-No-Background.png
0
0
Scribe
https://www.ewh3.com/wp-content/uploads/2018/01/EWH3_logo-No-Background.png
Scribe
2021-04-22 22:00:00
2021-05-01 11:40:57
EWH3 Hash Trash #1233: The Fantasy Island Trail!
When: 6:45 PM Thursday, April 15, 2021. Pack away at 7:15 PM!
Where: Fort Totten Metro (Red and Green Lines) – Follow marks to start. NOTE: Start is in Fort Totten Park itself. See here.
D'erections: From the entrance to the metro, turn left. Follow the sidewalk to the pathway that cuts across the grass. Turn left on the path. Turn left on Fort Totten Drive. Turn left into the park at the first grassy open area.
Nearest Capital Bike Share: Fort Totten Metro (1st Pl. NE & Galloway St. NE), or New Hampshire Ave NW & Gallatin St. NW (both are equidistant to start).
Hares: Head Injury and a surprise!
Trail 4/15
Only three things are certain in life. Death, taxes, and EWH3 will hash no matter what the weather is. Speaking of this weather… we gave to violate the Cumburglar for how cold it is in April.

GPS and [ PITA] are being violated for being completely insensitive to the ongoing tension in this country and wearing RACEIST insignias!

The GPS award for FRB who solves checks and doesnt tell anyone goes to… GPS!

90210Ho almost left his phone and keys at beer check, then gave Lickthyologist his number so she could call the phone. 9021Hp, you DO realize you're going to get drunk texts from her now, right?




Dial F is being commended for voicing his desire to get his butt touched in the dark.

GtD is being commended for how well her non liquid portfolio is doing right now. Shes got them appreciating assets

23 In Me was overheard saying "I hear you have the best sex when you're on meth." She then tried to convince me that she said "math" not "meth." Trust me, I was doing a LOT of math in high school and college, and I didnt get laid for SHIT!!
https://www.ewh3.com/wp-content/uploads/2018/01/EWH3_logo-No-Background.png
0
0
Scribe
https://www.ewh3.com/wp-content/uploads/2018/01/EWH3_logo-No-Background.png
Scribe
2021-04-15 15:37:29
2021-06-14 13:59:51
EWH3 HASH TRASH #1232 – THE DEATH AND TAXES… AND BEER! TRAIL
When: Thursday April 8. 2021
Where: Eastern Market
Hares: Moose Knuckle, More Men, Mouthful of Clam
Virgins: Just Noah, Just Cat, Just Anna

It's national sundress day! Why do we love sundresses so much?
The aesthetics. All those flowers and stripes and bright colors really make your eyes pop, boo.
The airflow. Have you ever felt a gentle breeze on your netherbits on mile three? Nirvana.
The pee-ase. That's the ease of peeing. Gone is the need to Twister your way away from the stream. Just squat and go.
The gun show. Sundresses are made to show off those arms, and those legs. Whatever your weapon of choice, a sundress will help you brandish it.
The comfort. No camel toe, no moose knuckle (present company excluded, of course).
The pockets. Sundresses are… wait. There's no pockets?
Fuck it, I'm getting a beer. While I'm gone, enjoy some…
Violations:
Ready Player None was cosplaying as 21 Gum Salute.
Atari 6900 and The Cumburglar were cosplaying as Boogaloo boys. 
Just Davina was a little tease, bouncing between two pumps. 
Just Harper was gettin' some bitches. 
Maybe It's Gaybelline violated DC's open carry laws.

Our solemn occasion twarted by nearby Marines, we dispersed. Most of us to Midlands…
On – Sky's out, thighs out – On
Poon-apple Juice (h/t Close Encounters of the Turd Kind)
https://www.ewh3.com/wp-content/uploads/2018/01/EWH3_logo-No-Background.png
0
0
Scribe
https://www.ewh3.com/wp-content/uploads/2018/01/EWH3_logo-No-Background.png
Scribe
2021-04-08 14:35:41
2021-05-04 22:43:45
EWH3 HASH TRASH #1231 – THE SUNDRESS NO STRESS TRAIL