When: Thursday, December 31st, 2020
Where: Cleveland Park (Red Line)
Hares: Tuck Tuck Deuce & Sorest Rump
On-After: None, because COVID
Holy SHITBALLS! I think we can say, without any semblance of a doubt, that 2020 was the WORST goddamn year EVER! Pandemic, market crash, more wars… what the FUCK man??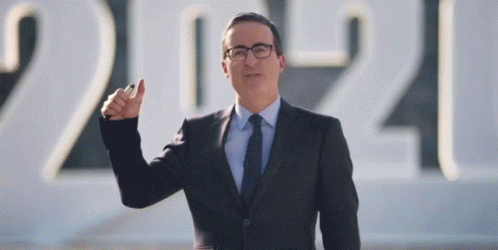 Tonight we hashed to get rid of a tiny fraction of the pent up frustration and sheer unadultered rage at how badly this year has been.
And of course, just like in the fashion of 2020, we couldn't end the year without a slew of fuckups and stupid shit that you all did on trail.
The HareRazer Son, What the Fuck? was violated for sending out the wrong address for trail start. Because of COURSE we couldn't leave 2020 without ONE LAST fuckup from MisMan.
Everyone was violated because at the start circle, we were segregated by men and women. Look, I know we're in a pandemic, but this is a hash, not a middle school dance!
Just Stephanie was overheard saying she cums to EWH3 more often than other kennels. Stephanie, I'm glad you're having a good time, but if you really wanna have fun, trying running next time, because today runners SURE got fucked by the Hares!
Straight in the Navy was violated for using a barf bag as a vessel. Dude, order of operation, the beer goes in YOU first, THEN the barf bag!
9021Ho is being commended for already being prepared for the next edition of Men in Gray Sweatpants Quarterly. At beer check, he was showing off the hot new line of white jogging shorts and rocking a VERY visible semi.
And we couldn't end the year without one more fuck-up award! The Close Encounters of the Turd Kind Award for the FRB who fucks up and leads the pack astray goes to… Close Encounters of the Turd Kind for leading the Eagles down the reverse Turkey path!
On-Thank God It's Over-On
Close Encounters of the Turd Kind
/
by Scribe
https://www.ewh3.com/wp-content/uploads/2018/01/EWH3_logo-No-Background.png
0
0
Scribe
https://www.ewh3.com/wp-content/uploads/2018/01/EWH3_logo-No-Background.png
Scribe
2020-12-31 22:00:00
2021-05-01 12:13:20
EWH3 Hash Trash #1214: The No Good Very Bad Year End of 2020 Trail!
When: Thursday, December 3rd, 2020
Where: Columbia Heights (Green/Yellow Line)
Hares: Skooter Kunte & Special Red
On-After: None, because COVID
HOLY SHIT EVERYDAY IS WEDNESDAY HASH HOUSE HARRIERS IS 21 YEARS OLD! Our hash is old enough to drink beer with us on trails now! Our hash is so old Jeffrey Epstein wants nothing to do with it!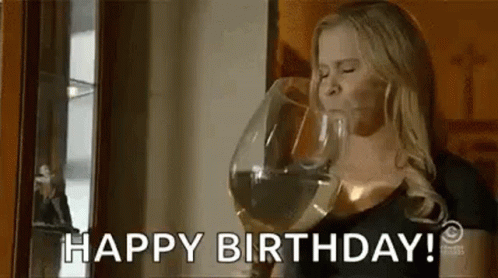 Unfortunately, due to COVID-19 restrictions, we couldn't have nearly as large of a pack as we wanted. Our subdued pack of 22 was as rambunctious as we could be to make up for it.
Despite the solemn occasion, our pack still managed to do some stupid shit, as we have always done for TWENTY ONE YEARS WHOOOOOOOO!!
All the ladies were violated. There were multiple tit checks on runners' trail tonight, but not a SINGLE lady was running. I came here for a birthday party, not another sausage festival!
Not to be outdone, the Runners were violated because they spent most of the second half of trail chasing tail! Yes, they spent the majority of the second half chasing an actual hare, for no fucking reason. This hare didn't even have pants to take off!
Just Stephanie was violated for letting walkers get a sample of her tasty treats. She claimed there wasn't enough to go around, but if there's one things hashers know, it's that sharing is caring, and that there's ALWAYS enough to go around for everyone. ESPECIALLY our STIs.
Rail Mary is being violated for forgetting her fake ID and being late to this hashy birthday trail. She had to go around back and meet us in the alley but got lost along the way because she, like most underage kids, pre-gamed too hard and was already hungover.
Cum Dumpling was violated for breaking CDC's recommended COVID protocols and performing analingus on trail. Come on Cum Dumpling, you just use a little bit of tongue, you're not supposed to eat shit as hard as you did!
On-HASHY FUCKING BIRTHDAY!-On
Close Encounters of the Turd Kind
/
by Scribe
https://www.ewh3.com/wp-content/uploads/2018/01/EWH3_logo-No-Background.png
0
0
Scribe
https://www.ewh3.com/wp-content/uploads/2018/01/EWH3_logo-No-Background.png
Scribe
2020-12-03 22:00:00
2021-05-01 15:14:40
EWH3 Hash Trash #1210: The Hashy 21st Birthday! Trail!
When: Thursday, November 26, 2020
Where: Navy Yard/Federal Center SW
My job on this day of thanks was definitely to take note of violations and share this with all of you. I'm going to be honest, much like every other Thanksgiving, I was more focused on things other than violations, namely:
Mimosas – thanks be to the hares, Please Step Away from the Whores, Purple Peter Eater, Areola Borialis
Boys – particularly our brew crew, Schrodinger's Cock
Dogs – and their participation in solemn occasions…
The Naming of Just Coal
A South Carolina transplant, Just Coal wants to climb into your stockings. After shedding his red rocket from this morning, he sauntered into the circle in search of Bow's peanut butter balls. Shaken, not stirred, Just Coal enjoys his grass. Just Coal once caught his pawrents wrestling in the living room and provided a sensual soundtrack. This three bagger will sit, but won't spin. He is a proud kitten snuggler and poop connesiuer, earning him the name
As I finished off my bottle of bubbles, I floated home to settle in for a nap and a stuffing.
On – Gobble Gobble – On
Poon-apple Juice
/
by Scribe
https://www.ewh3.com/wp-content/uploads/2018/01/EWH3_logo-No-Background.png
0
0
Scribe
https://www.ewh3.com/wp-content/uploads/2018/01/EWH3_logo-No-Background.png
Scribe
2020-11-26 22:00:00
2021-05-01 10:55:53
EWH3 HASH TRASH #1209 – THE THANKSGIVING TRAIL