When: Thursday January 3rd, 2019.
Where: Gallery Place-Chinatown
Hares: Geriatric Mandering, General Tso's Dicken, Cheech and Dong, A Midsemester Night's Cream, and Head Injury
Visitors: On Your Knees, Roadkill, and Tie Me Up Trebek
Virgins: Justs Ben, Tony, and Jose
Long time no see: Mouthful of Clam
Everyone has some super tacky but outrageously comfortable snuggly thing that they're attached to. Hideous sweats. Raggedy throws. Unmentionable snuggies. Tonight was the night to let those fuzz flags fly.
Battledick took a bit of a tumble on trail, scraping up her knees, and while some uncouth individuals might have suggested "There goes her love life" we prefer to think of her as taking a page from William the Conqueror's (Domesday) book and laying claim to the earth beneath her, arising as a mighty queen. Further evidence for this interpretation was provided in the form of a personalized throne and the arrival of a scantily clad Goldman Ballsacks to serve as her charming cabana boy. There was some shirt swinging in the disrobement, and the queen was very pleased.
Deetz Nuts and Amerigo Vesploogi wore the same outfit and got into a bit of a CareBear Staredown… which became a stripping competition, and Deetz won by dint of demonstrating that he'd skipped any other layers and was just a sweaty man in a bear suit. That onesie probably needs to be burned now; dry cleaning can only go so far.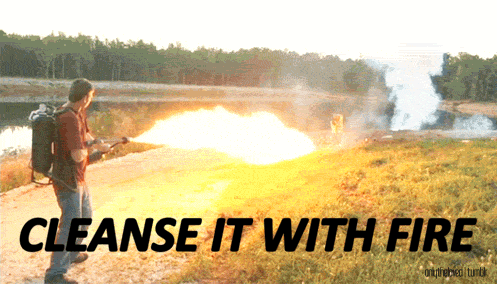 Violations:
When the Ball Drops was violated for stopping to pick up sidewalk chocolate and then discarding it again for insufficient nuts. According to her, if isn't a little bit salty or a touch tangy, there's no point in putting it in her mouth.
Third Girl Problems was unwise enough to bring his brand new kicks to trail.
And Fail Her Poon was spotted arriving on a Lyme bike. Dude, this is a federal shutdown, but we aren't savages. Have some goddamn dignity.
And then, a joyous occasion!
The Naming of Just Franklyn
This software engineer learned his trade at the lovely Susquehanna University, which we definitely did not have to Google to find out is in Pennsylvania.
He enjoys crashing electric skateboards and cars, playing saxophones, and engaging in the kind of Frisbee that we don't discuss at hash.
He also enjoys dead people, sometimes a little too much, as evidenced by not letting his grandma be the only stiff at her funeral.
His first blowjob was a bit spicy, but overall a B+ for sheer novelty.
The story that captured our imaginations the most, however, was the implausible tale of being kidnapped in a Craigslisting gone wrong out in San Francisco. It was decided that his kidnappers were definitely cultists, and there was some sort of "showing him the ropes" mentioned, but we tried not to dredge up too much of this trauma.

Instead, Deetz Nuts saddled him with the sobriquet Heaven's Gape for being Bay area body-snatched. Please congratulate Deetz on his son.

On – I guess that makes me a grandma – on,
BMC Tiny Dancer
/
by Scribe
https://www.ewh3.com/wp-content/uploads/2018/01/EWH3_logo-No-Background.png
0
0
Scribe
https://www.ewh3.com/wp-content/uploads/2018/01/EWH3_logo-No-Background.png
Scribe
2019-01-08 23:23:04
2019-01-08 23:24:14
EWH3 HASH TRASH #1105: THE THIRD RETURN OF THE SNUGGIE TRAIL! – THURSDAY, JANUARY 3RD – GALLERY PLACE-CHINATOWN (GREEN/YELLOW/RED LINES)
When: 6:45 PM Thursday, December 27th, 2018. Pack away at 7:15!
Where: Columbia Heights Metro follow marks to Columbia Heights Civic Plaza to start!
Hares: Atari 6900… and literally no one else?
Virgins: Just Calvin, Just Dave
Visitors: I Like Your Boobs, Getting Nailed… and some foreigners who literally no one could understand. Also it was cold and the phone wasn't doing great.
Apparently our hash is a huge destination for the overseas wankers in town for the holidays. I assume that cumming along with us was some sort of anthropological experiment or last effort to really nuke their livers before a dry January.
Violations:
Immediately after being introduced, Getting Nailed tried to start Jesus Can't Go Hashing.
General's Farm Animal insisted he wasn't compensating for anything, and the ridiculous size of his flask was purely related to his alcoholism.
Finally, The Cumburglar galloped into circle and regaled us with disturbingly re-enacted tale of something involving a horse? Or a whore? Or a houri? Or a sexy horse? Unclear, but there were sound effects.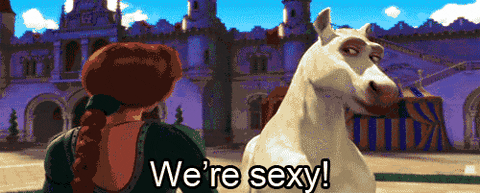 We needed to be super quiet, and that wasn't working, so we called it a stealth run on circle and headed over to Town Tavern to get rowdy.
On – swift and silent…ish – on,
BMC Tiny Dancer
/
by Scribe
https://www.ewh3.com/wp-content/uploads/2018/01/EWH3_logo-No-Background.png
0
0
Scribe
https://www.ewh3.com/wp-content/uploads/2018/01/EWH3_logo-No-Background.png
Scribe
2019-01-08 22:20:37
2019-01-22 10:15:10
EWH3 HASH TRASH, #1104: THE HOME ALONE TRAIL! – THURSDAY, DECEMBER 27TH – COLUMBIA HEIGHTS METRO – (GREEN & YELLOW LINES)
When: Thursday December 20th, 2018.
Where: Cleveland Park
Hares: Tuck Tuck Deuce, Red Vag of Courage, Twinkle Twinkle Little Cock, Sorest Rump, and PIO
Visitor: Just Benjamin
Long time no see: More Men and Moose Knuckles!!!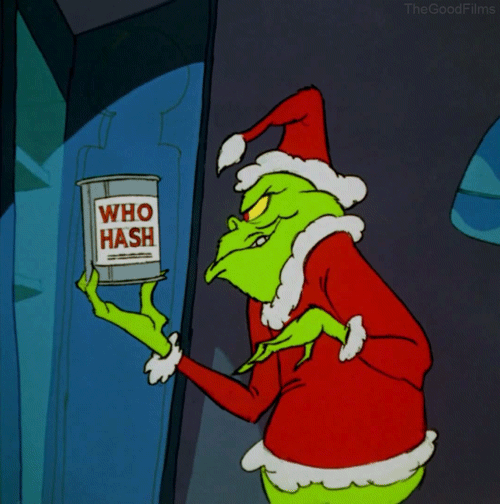 Have you drunk so much that all of the Christmas movies are blending into some sort of unholy jingling amalgamation? Did you end up with a mental image of a bearded misanthrope who would terrorize children and wear funny hats? Perfect, because this trail was all about Tuck, our very own Krotchety Kringle.
The weather was a miserable, cold, Krampus-piss night, and it got everyone in the mood to shout at toddlers and Humbug aggressively.
Violations:
We started with a bunch of commendations! One went to General Tso's Dicken! Deetz was complaining about General Tso's pussy keeping him up allllll night (noice!). Deetz, however, was violated for being inadequate at soothing the insatiable beast.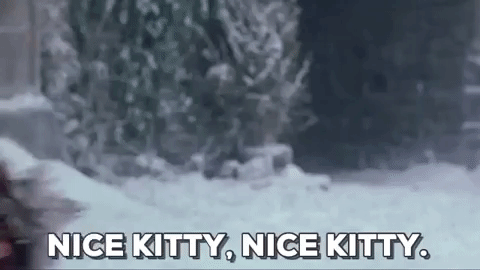 As beer check was by McDonald's, there were commendation for everyone who paused to shove something hot in their greedy cockholes!

Sphincter Shy was violated because someone finally managed to make that "not within 60 yards of a school" stick. Congrats on completing your last final, now leave the children be.


Stain Gretzky ran into a pole and then – after complaining – had a bunch of bushes coming at her. Meanwhile, Throbbin's implement got some sort of splooge all over her. Let's just say that it's the wettest she's been in a while.

And just to confuse everyone, we said something nice to the hares for strategically placing a tit check by some bare-breasted statuary. There is a bust joke in here that I'm too lazy to reach for.
And with no naming and a continuous frigid drizzle, we hied our sodden forms off to Guapo's for restorative elixirs.
On – so much you can never unsee – on,
BMC Tiny Dancer
/
by Scribe
https://www.ewh3.com/wp-content/uploads/2018/01/EWH3_logo-No-Background.png
0
0
Scribe
https://www.ewh3.com/wp-content/uploads/2018/01/EWH3_logo-No-Background.png
Scribe
2019-01-08 21:12:48
2019-01-08 21:12:51
EWH3 HASH TRASH, #1103: The Tuckmas Trail! – Thursday, December 20th – Cleveland Park (Red Line)