When: 6:45PM, Thursday, February 21, 2019
Where: NOMA / NY Ave / Gallaudet U Metro Stop (Red Line)
Hares: Special Head Kid, Pay As You Go, Trickle Down Sexonomics, Split Her Bare, Rosetta Bone, maybe others
How Far: Runners is 4.3 miles, Walkers is 2 miles
Miscellaneous Crap: Trail is A to A. Dog and stroller friendly, no shiggy. It should be a nice night. Pack smartly and bring a headlamp & mug! Be smart, have fun.
Last trains out of NOMA (Red Line) –
to Glenmont 11:44pm
to Shady Grove: 11:26pm
On After: Wundergarten
Specials: Perhaps
For general questions on hashing, email us questions at [email protected]

For questions about trails or haring a trail, email harerazor at [email protected]
/
by ewh3razor
https://www.ewh3.com/wp-content/uploads/2018/01/EWH3_logo-No-Background.png
0
0
ewh3razor
https://www.ewh3.com/wp-content/uploads/2018/01/EWH3_logo-No-Background.png
ewh3razor
2019-02-20 17:12:08
2019-03-12 21:44:59
EWH3 #1111: The Sesame Street Trail, brought to you by the Number 1!
When: Valentine's Day, Thursday, February 14, 2019
Where: Georgia Ave / Petworth Metro (Green / Yellow Line)
Hares: Melabonin, Basement Boy Toy, Red Dong, Zombie, Just Kevin and Just Ez, Just Surak, and maybe a mystery hare!
Virgins: Justs Mia, Chelsea, Valdilia, Aaron
Visitor: B.D.S.Amateur from Beijing H3
On-After: Don Juan's Restaurant
Y'all, I thought this was going to be a Valentine's Day Trail but it was more like a February 15th aka Discount Chocolate Day Trail that was technically still in theme but was also too little too late, totally in shambles, and definitely resulted in me eating cheese in the dark on the floor in my kitchen. Shout out to SchroCo for sharing his 200th Run Fireball.
Violations, and literally every single one is about how shitty trail was:
Melabonin, birthday girl and alpha hare extraordinare, generously allowed the entire pack to use Basement Boy Toys' rear entrance halfway through trail.
I felt personally victimized by the lack of Valentine's gifts left for me in the woods while I was alone going full Blair Witch Project with virgin Just Mia. I didn't need jewelry, lingerie, chocolates or any of that from the hares, all this girl needed was some flours.
Tonight's trail definitely felt like a surprise orgy hosted by the hares. We were all in the dark together and I didn't really know where I was going or what was happening but I was definitely getting fucked.
Tonight's trail felt less like a Valentine's Day Trail and more like a David's Bridal Super Black Friday Sale. Every bitch for themselves and so help me god if you get in my way.
Tonight's trail felt like one of those variety sampler boxes of candy where you just bite into them with blind trust and you're just like please god please god no nuts.
And most important, hashy birthday, fuck you, to Melabonin!
Also, no naming, we were already inside the bar, and OMG DID YOU SIGN UP FOR WIE YET????
On – cheese is my Valentine – on,
Stain Gretzky
/
by Scribe
https://www.ewh3.com/wp-content/uploads/2018/01/EWH3_logo-No-Background.png
0
0
Scribe
https://www.ewh3.com/wp-content/uploads/2018/01/EWH3_logo-No-Background.png
Scribe
2019-02-14 20:00:16
2019-02-23 12:52:36
EWH3 Hash Trash #1110: The Heart-on-Trail-Valentine's-Day-Sexy-Lingerie-Trail
EWH3 #1108 The Groundhog (Birth)day trail
When: 1/31
Where:  Dupont Circle, Red
Hares:  Mourning wood, quid pro blow, heaven's gape, colliteral damage, Throbbin hood
Virgins:  Just Nobody, or I didn't hear them
Visitors:  Cum in my brum
On-After:  Froggy Bottom, which was 20% better than everywhere else, they told us so right on the tab
It was a night of extra layers and fast circles. Which also means short trash. It's definitely not because I'm bad at these… Nope. Not at all. We moved quickly from Dupont to Georgetown because we were all as frozen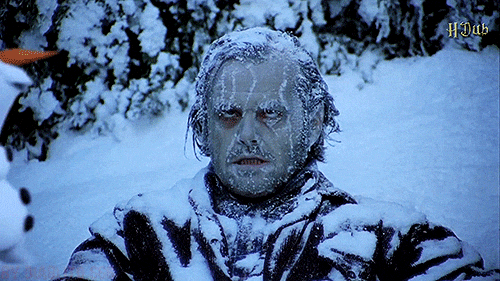 Violations
Cum in my brum for taking 2 torches to the face and we all know that's slang for blowing a fire crotch
Just Emily because she got taken by her feels for Pterodactyl porn
Chaffed and confused for his obsession with Obama drone dildo strikes
Tuck tuck deuce for back seat driving walkers trail… he needs to take someones back seat in his back seat
Cumburglur for thinking end circle should have summer foliage year round… we don't live in California Bro-dy
And finally we should all be commended for getting in and out of that circle before our toes fell off!
On – BRRRRRR – on,
#SquadHoles
/
by Scribe
https://www.ewh3.com/wp-content/uploads/2018/01/EWH3_logo-No-Background.png
0
0
Scribe
https://www.ewh3.com/wp-content/uploads/2018/01/EWH3_logo-No-Background.png
Scribe
2019-02-13 14:17:08
2019-03-11 20:35:43
EWH3 TRASH #1108: The Groundhog (birth)Day Trail! - Thursday, January 31st - Dupont Circle (Red Line)