Who's single? Who's taken? Who's just up for some Netflix and Chill? Who wants to tell their significant other to be on their toes because things are are getting weird? Well now we'll all know! Rock your availability colors!

Green – SIIIINNNGGGGLLEEE!!
Yellow – I could be down, I might be casually dating, come chat about it
Red – I'm taken, we can be friends tho!

Be fun, show us your colors. We all know the best relationships are between hashers! So spring into our love tunnels of Crystal City!
When: 6:45 PM Thursday April 25, 2019. Pack away at 7:15!
Where: Pentagon City– Mall Exit – follow marks to start!
Hares: #SquadHoles, L'Hymen, Heaven's Gape and Poon Apple Juice… AKA #L'GapeHoleJuice
Miscellaneous Crap: Trail is A to B. Trail is a urban pavement pounder with many tunnels of love. Stroller friendly. It should be a nice night. Pack smartly and bring a headlamp & mug! Be smart, have fun.

Trail Lengths
Runners: 2 miles first half, 2.5 miles second half
Walkers: 0.9 first half, 1.25 miles second half
Last trains out of Crystal City:
Red, Yellow, Green to Fort Totten: 11:08 PM
Blue to Franconia / Springfield: 11:55 PM
Yellow to Huntington: 11:31 PM
Silver, Blue to Largo Town Center: 11:17 PM
On After: Freddie's Beach Bar & Restaurant, 555 23rd St S, Arlington, VA 22202
Specials: Drunk Hare Karaoke, maybe some food specials
/
by ewh3razor
https://www.ewh3.com/wp-content/uploads/2018/01/EWH3_logo-No-Background.png
0
0
ewh3razor
https://www.ewh3.com/wp-content/uploads/2018/01/EWH3_logo-No-Background.png
ewh3razor
2019-04-24 01:33:11
2019-04-25 16:39:07
EWH3 #1123: THE TUNNELS OF LOVE TRAIL, 6:45PM THURSDAY APRIL 25 IN PENTAGON CITY (BLUE/ YELLOW)
When: Thursday, April 18, 2019
Where: Foggy Bottom Metro (Blue / Orange / Silver Line)
Hares: Deathly Swallows, Fist Pump, Colliteral Damage, Head Injury, Cheech & Dong, General Tso's Dicken, and You Sucked My Battledick
Virgins: Just Marissa
Visitor: none!
On-After: Recessions, you know why
Violations
Firstly, a commendation to our Brew Crew, Throbbin Hood and Cum Peg Me, for recruiting underage Mormon missionaries to the hash before trail even got started by wearing nice little polka dot dresses and showing off their foggy bottoms in the middle of a college campus.
Shot check hares You Sucked My Battledick and General Tso's Dicken celebrated their trail marriage with the breaking of a glass…bottle of Evan Williams. Battledick rushed off to the liquor store nearby and saved the day before the runners came. I sure wish that *my* significant other knew he should go to the liquor store before I come!
Birthday bitch Deathly Swallows and fellow hare Colliteral Damage were clocked in their delightful polka dot aprons. You know what they say, dots in the front, slots in the back. That definitely made my dough rise.
I think the hares got a little confused and thought that this trail was actually the Boozy Horror Brunch Trail we had back in October… we got lost in the dark, there was broken glass everywhere, and we encountered a playground with no kids on it… just Sphincter Shy, shirtless.
Tuck Tuck Deuce was overheard complaining about trail, per usual, presumably because someone other than him was getting attention for getting older.
SchroCo wanted people to closely observe his infectious looking spread of chest polka dots – watch out unless you want to catch the pox! The anti-vaxxers might be concerned, but frankly, I'd be lucky if measles was the worst thing I caught from fucking him.
No naming, just a very happy birthday to Deathly Swallows!
On – Naturdays are the new Everyday – on,
Stain Gretzky
/
by Scribe
https://www.ewh3.com/wp-content/uploads/2018/01/EWH3_logo-No-Background.png
0
0
Scribe
https://www.ewh3.com/wp-content/uploads/2018/01/EWH3_logo-No-Background.png
Scribe
2019-04-18 18:23:44
2019-04-26 18:32:13
EWH3 Hash Trash #1122: The Deathly Birthday Polka Dot Trail
When: 3/28
Where:  U St, Green/Yellow Line
Hares: Dial F, Roll Over Bitch, Scooter Cunte, Wank Like an Egyptian and possibly a mystery hare
Virgins: Just Karen, Just Nube, Just Melanie, Just Bridget, and Just Austin
Visitors: Coco from Beijing
Violations!
PSA waited so long to give The Cumburglur his nacklace that he had to make it himself
Knocked Up, during Prelewb gave the bartender an option of $50, or a handful of coins, $50 was taken
The Hares, for using blue chalk at night, because even in a PC world, colors matter
Captain Crash and Atari 6900 for being Ragnar racist, we get it, you like being in creeper vans together

Just Melanie was begging for beer, beer was received!

Wank arrived on a scooter because we all know they want to ride Scooter Cunte
Speaking of…

Scooter cunte, Heaven's Gape and Deetz for the shittiest sweeping I've seen since a swifter was invented

Just Nube for making trail harder by doing parkor on everything possible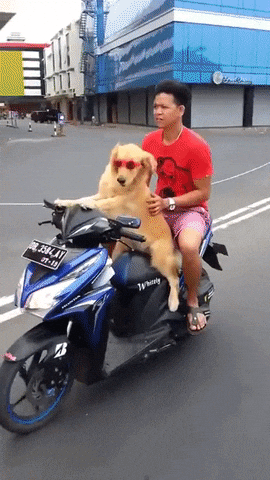 Infidelatio told Cum Dumpling not to kick the dog, and that PETA lover of course kicked the dog (by accident, please don't sue us PETA)
Everyone who thought they solved a check on the first half…. the pack couldn't tell… please use your outside voice
Cumlocker has been a no-see-em for so long she forgot that trail starts near metro stops, oh how the mighty have fallen
The Cumburglur and the circle called his mom and sang her Happy Birthday… not hashy birthday!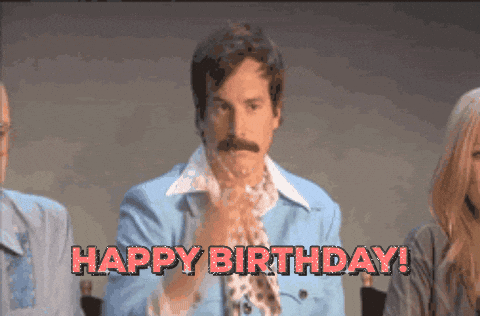 On – Happy Mama Cumby BDay – On
#Squadholes
/
by Scribe
https://www.ewh3.com/wp-content/uploads/2018/01/EWH3_logo-No-Background.png
0
0
Scribe
https://www.ewh3.com/wp-content/uploads/2018/01/EWH3_logo-No-Background.png
Scribe
2019-04-15 22:34:38
2019-04-15 22:34:41
EWH3 TRASH #1116: The Super PC Trail! - Thursday, March 28th - U St (Green/Yellow Line)