EWH3 #832: The No Frills, All Gills Trail!
When: Thursday May 29, 2014
Where: Foggy Bottom, Blue/Orange Line
 Hares: Yellow Line, Tosh.Homo, There's A Clap For That, Jew With A Dragon Tattoo
Miscellaneous Crap: Great trail!
Weather: Hot and wet, just like your mother
On on on: Chadwicks!
Virgins: We had some. Too bad none of them made it home alive….
Just kidding, they were: Just Claire, Just Erica, Just Jed, Just Alex, and Just Dan.
Visitors: Tin Tin (Stuttgart) and Pumptkin (Atlanta Moonlite H4, a transplant I believe).
Violations!!!!!!!!!!!
We started violations off with some lost property: two vessels belonging to Dr. Toolittle and St. Pauli's Girl. These two visited a group of us at Dewey last weekend and left behind their mugs. It's not called one girl two cups, guys, but I did my best.

Hells Anal is officially on cougar patrol. She went to McFaddens before trail so she could pick up drunk college boys. What she doesn't realize is, if all she wants is immature broke guys with mommy issues, she's got it all right here.


All Flash No Drive wore a Ragnar race shirt to trail. Memo to all future r*cists out there: if you are going to be a racist, at least run a real race.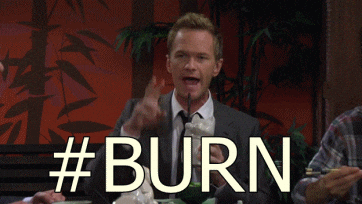 Tin Tin kept running through the bushes in front of me and spraying me in the face with debris. If you're going to spray me in the face, at least give me a tissue after.



Zero Shart Thirty is apparently the only brown man unwilling to do a water crossing. For shameeeeeee.

Roll Over, Bitch! was so excited on trail that he violated himself. Which is only really acceptable when you're at home alone with the blinds drawn. And even then… just… don't.


Jew with the Dragon Tattoo was seen rounding up pairs of different insects. When you see a Jew leading pairs of different animals in the rain, it's time to be concerned.



Twinkle Twinkle Little Cock and Dr. Toolittle were talking before trail when Dr.T remarked "every prostitute I've ever seen was short" to which a fairly drunk Twinkle said, "every prostitute I've ever seen was dead. I mean tall. Yeah, tall."
Kindergarten Cock confessed that after a night of binge drinking wine, his poop smells like blueberries. Gives new meaning to fruit of the loom.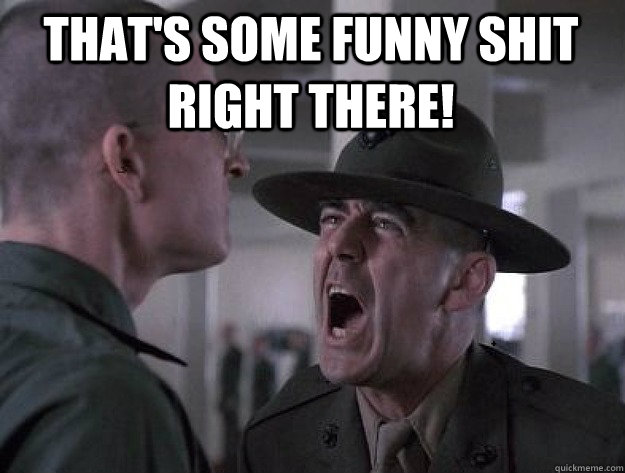 And then we had… A NAMING!
Just Davy, aka Brief Case Guy, is from Hinesville, Georgia, also known as swamp land. He's an army gymnast who majored in History and works as a lobbyist (gross). He had his first sexual experience at 18. At 22, while stationed abroad, Just Davy had sex with the 52-year old woman working at the GNC (seems very Stifler's mom to me). After a series of failed relationships with other really old women, Just Davy attempted to settle down with his JAG officer, a woman ten years his senior. Clearly, someone has mommy issues. Or grand-mommy issues? Either way, Just Davy loves his MILFs and GILFs. You all threw out some suggestions, and these were the top three: Mrs. Robin Semen, got milf?, and Colostomy Shag. You voted, we listened, and Just Davy will forevermore be known as Colostomy Shag. Thank you for teaching me another one of the horrors of aging. Yuck. In the wise words of Peter Pan:

…especially if you poop out of a whole in your tummy.
ON-STACY'S MOM HAS GOT IT GOING– ON,
Mr. hEd
https://www.ewh3.com/wp-content/uploads/2018/01/EWH3_logo-No-Background.png
0
0
Scribe
https://www.ewh3.com/wp-content/uploads/2018/01/EWH3_logo-No-Background.png
Scribe
2014-06-06 16:47:29
2014-06-06 16:50:45
Hash Trash: EWH3 #832: The No Frills, All Gills Trail!