EWH3# 856: The Stormin' Bowser's Castle Trail! – 6:45 PM Thursday, November 6 – Georgia Ave-Petworth Metro (Green/Yellow Line)
When: November 6th, 2014
Where: Georgia Ave-Petworth Metro (Green/Yellow Line)
Hares: Jewcocka, Red White & Poo, and MysteryHares
Weather: Wet like your mom.
Miscellaneous Crap: Stormed the castle of Howard University!
On On On: Meridian Pint
Virgins: Just Christina, Just Austin, Just Andrew (and two more who came late and never signed in)
Visitors: None! No one loves us!
Violations:
You Sucked My Battledick was violated for dropping her birth control into her boobs while eating hot nuts, requiring a whole-bar search party for the precious white pill.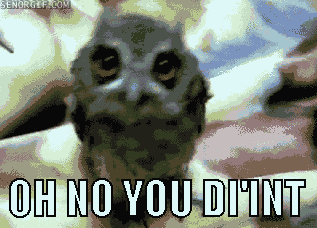 Hell's Anal was violated for purchasing a house in the ghetto, contributing to gentrification and clearly trying to get as close to 1 if by Man, 2 if by She as possible.
Twinkle Twinkle Little Cock similarly violated for all the "sugar" Hell's Anal will be "borrowing" from her new neighbor, 1 if by Man… He never gets invited to anything!
Mr. hEd was violated for admitting that she grabbed her own vag the wrong way and felt like she got punched. Oh, honey, there are easier ways to feel something, you should get that checked out.
The Hares were violated for the number of times the scribe almost got run over. We were all promised a Mario-themed hash, not frogger.
Everyone dressed in a Luigi or Mario costume was violated for being greedy racists and snatching up all the coins before the rest of the pack.
Infidelatio was violated for taking time out of her haring responsibilities to demonstrate the proper technique for giving a blow job to a micropenis. Meanwhile, The Lying the Bitch and the Whoredrobe was overheard on trail saying that while he wished it was longer, she wanted it to be shorter. Clearly she needs to take some instruction from Infidelatio.
We were also treated to a special occasion…. a naming! *Just Bryan* likes to work in foreign countries, but mostly he likes to watch porn in the morning! He admitted to being only moderately fluent in cunilingus, and hopeless at fellatio, but the crowd went wild when they found out that his favorite porn has musical numbers between sex acts. While "Scat on the Hot Tin Roof," "Skeeter Pan," "Avenue Poo," and "Bye Bye Turdy" all had their moment in the sun, henceforth and forever more, he will be known as Rogers and Hammer Mine!
on-why didn't I get a Yoshi for this trail-on,
Whoregon Trail, Stunt Scribe
https://www.ewh3.com/wp-content/uploads/2018/01/EWH3_logo-No-Background.png
0
0
Scribe
https://www.ewh3.com/wp-content/uploads/2018/01/EWH3_logo-No-Background.png
Scribe
2014-11-07 13:27:59
2014-11-17 13:31:04
Hash Trash: EWH3 #856: The Stormin' Bowzer's Castle Trail!